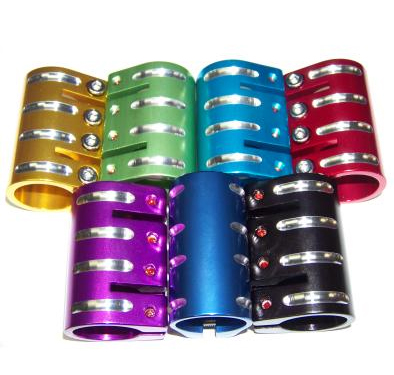 Defiant Quad Clamp 31.8 & 34.9
$20.00
100% SECURE - Pay with Paypal or all major credit cards
Defiant Quad Clamp
A new quad clamp designed by ECS for one piece bars. The clamp
was tested by team ECS rider David Green for 4 months before it's
release and is double the height of the current clamps - 70mm

It has 4 pinch bolts and only two cutouts so that clamp failure will not be a problem.

8 Colours: red , light blue, gold, purple , green, black, ice blue, dark green (not pictured).
31.8mm and 34.9mm Defiant quad clamps available.
---