ABOUT ENGADINE CYCLES AND SCOOTERS

EST.1985
We return from holidays on January the 11th. Wishing all our customers a safe and happy Christmas and New Year.

Engadine Cycles was established in the mid eighties as a small Australian family owned business which only trades in Australia . The same experienced staff still endeavour to provide the highest quality service to you, our customers. We carry a full range of bikes, scooters and accessories to suit men, women, and children of all ages.
Our bicycle workshop services the whole Sutherland Shire and has a high reputation with full facilities. All our work covered is by our Customer Satisfaction Guarantee. All bike repairs are ready to be picked up on the same, or next working day. Our chief mechanic has 30 years experience with us. Every bicycle is taken for a Test Ride to ensure no further problems exist.
We are agents for the following Bicycle and Scooter Brands:
Fuji, Apollo, SE Bikes, Verde, GT, Mongoose, Shogun, Fit Bike Co, Radio ,Kink, Stolen, Mirraco, Wethepeople, Sonar, BulletProof, Madd, MGP, Crisp, Madd Gear, Grit, JD Bug, Envy,Lucky, Ethic, VertX , Micro, Sacrifice, Dominator, Flavor, Proto, Fasen, District, Addict, Globber Scooters,.
Visit our scooter only site: Scooter Station at www.scooterstation.com.au

We accept all major credit cards surcharge free, and provide a 3 month lay by service. Extended Christmas laybys begin from the end of June.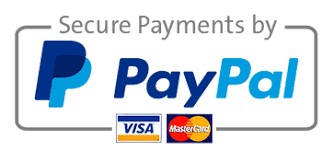 AfterPay


Engadine Cycles & Scooters PTY LTD
26 Station St.
Engadine
NSW 2233
Check us out on Googles new business site. https://engadine-cycles-scooters.business.site/
---