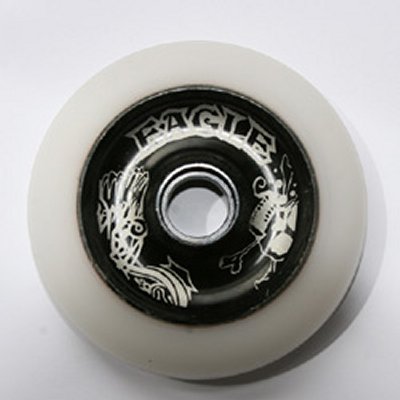 Eagle Sport Skeleton Metal Core Wheels 100mm
On Sale
$30.00
$49.00

New rounder profile.
Skeleton Series wheels are made with heavy Duty cores (fatter bearing slots).
Anodized Black, Laser etched print and White GLOW IN THE DARK 86 ShoreA PU.
Available in 100 mm
Eagle Sports wheels are considered to be the best around.
Hardness: 86A
Size :100mm,
Coloured PU = Glow in the Dark PU
Full aluminum core
Any scooter wheel can be broken if you land on it sideways.
This is not considered a warranty.
Price is for one wheel
---