Triad Conspiracy Scooter
On Sale
$239.00
$499.00
100% SECURE - Pay with Paypal or all major credit cards
Triad Conspiracy Scooter
Triad Conspiracy Complete Scooter.
With scooter riders reaching such an elite level the industry has struggled to keep up and be adaptive with the insanity of the tricks the riders are now performing. Having some of the best riders in the world testing Triad products, they feel very confident that they have developed a scooter that does just that. Offering the highest level of technology with a 7 Series Aluminium Extortion Bar and a Forged Diablo deck 'The Conspiracy' is tough. It also comes fitted with the Oath Stalker Wheel which is 28mm in width in both the core and urethane.
Clamping our scooter together is the Oath Cage Oversized 2 Bolt Clamp and to compliment it, the Oath Shadow Fork.
The Conspiracy is perfect for anyone who rides heavy or simply wants an Aftermarket style scooter straight out of the box.
Reasons to choose Triad.
Triad's key features:
1) Gridlock Axle System A system that integrates the rear wheel with the deck through incorporating the wheel spacers and thread for the axle. The locks stiffen and support the rear deck from damage while making it easier to remove and change the rear wheel.

2) Fend Off 2 in 1 An adaptable brake and wheel fender that can be split for those riders who want to ride brake-less. The Fend Off is included on every Triad complete scooter.

3) Vertical alignment marks Forks, head tube, clamps and bars are all machined with a vertical alignment mark so you can quickly assemble your scooter with greater accuracy.

4) 7 Series Aluminium Triad use superior strength 7 series aluminium in all their decks and alloy handlebars. On average, 7 series alloys are 15 - 25% stronger than 6 series alloys. This allows more strength compared to most other scooters (almost all other brands are still using 6 series due to lower cost and easier welding).

5) 24mm & 28mm Wheel core compatibility Triad scooters are designed to be used with standard 24mm core and new 28mm core wheels. Wider core wheels and higher rebound urethane give the rider the best response when riding.Bermuda wheels are 24mm core with 26mm urethane and are available in 110mm & 120mm sizes Stalker wheels are 28mm core with 28mm urethane and are 115mm tall.
6) Professional riders Triad have been utilising the feedback from well known pro riders to develop the brands unique products. These pro riders (Billy Watts, Brendon Smith, Brenton Taylor and Will Went) have plenty of experience riding for the industries leading brands and are now helping Triad become the next big name.
Free Scooterline Pencil Case worth $6.95 with this scooter.
Specifications
Triad Diablo 4.7" x 20.5" (120 x 520mm) deck, sealed front & rear deck inserts
Triad Fend Off fender/brake system
Oath Shadow IHC 6061 T6 Aluminium forged and CNC Fork
115mm x 28mm Oath Stalker wheels
Triad Extortion forged & CNC bar W 23" x H 24.5" (590 x 625mm)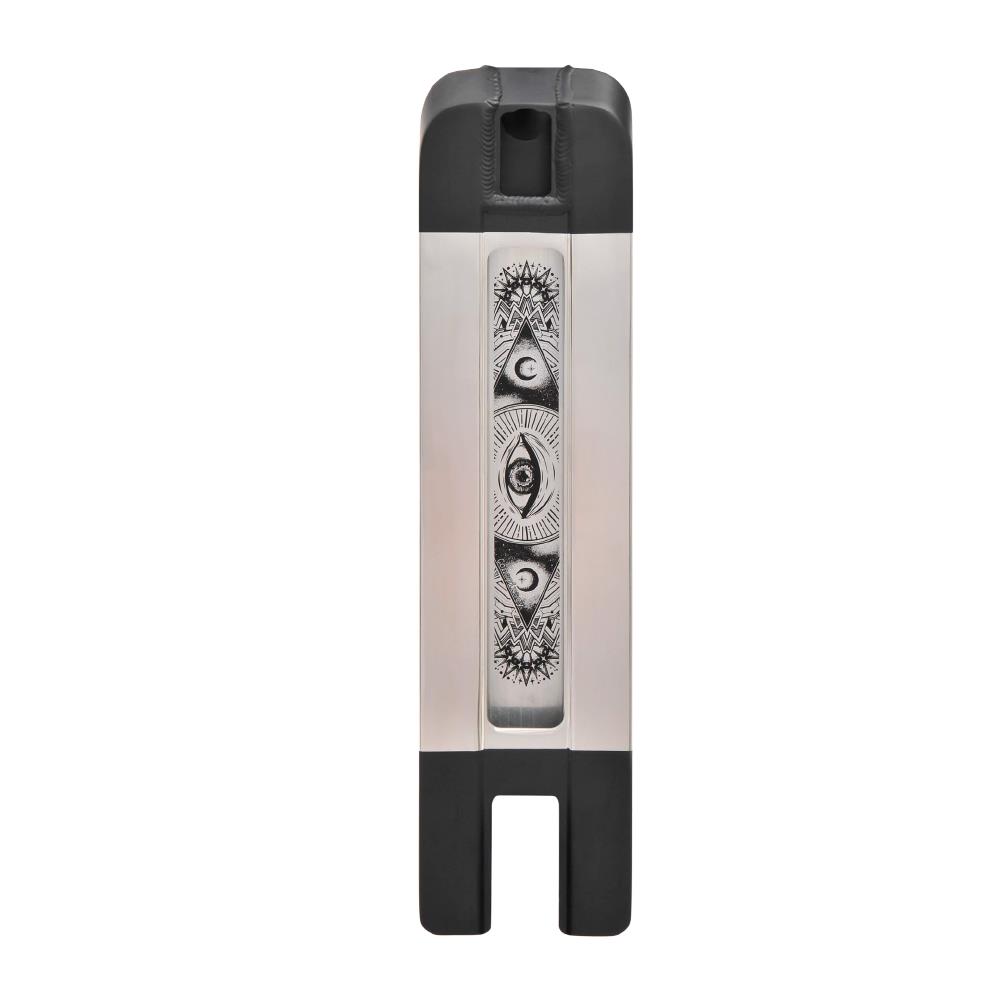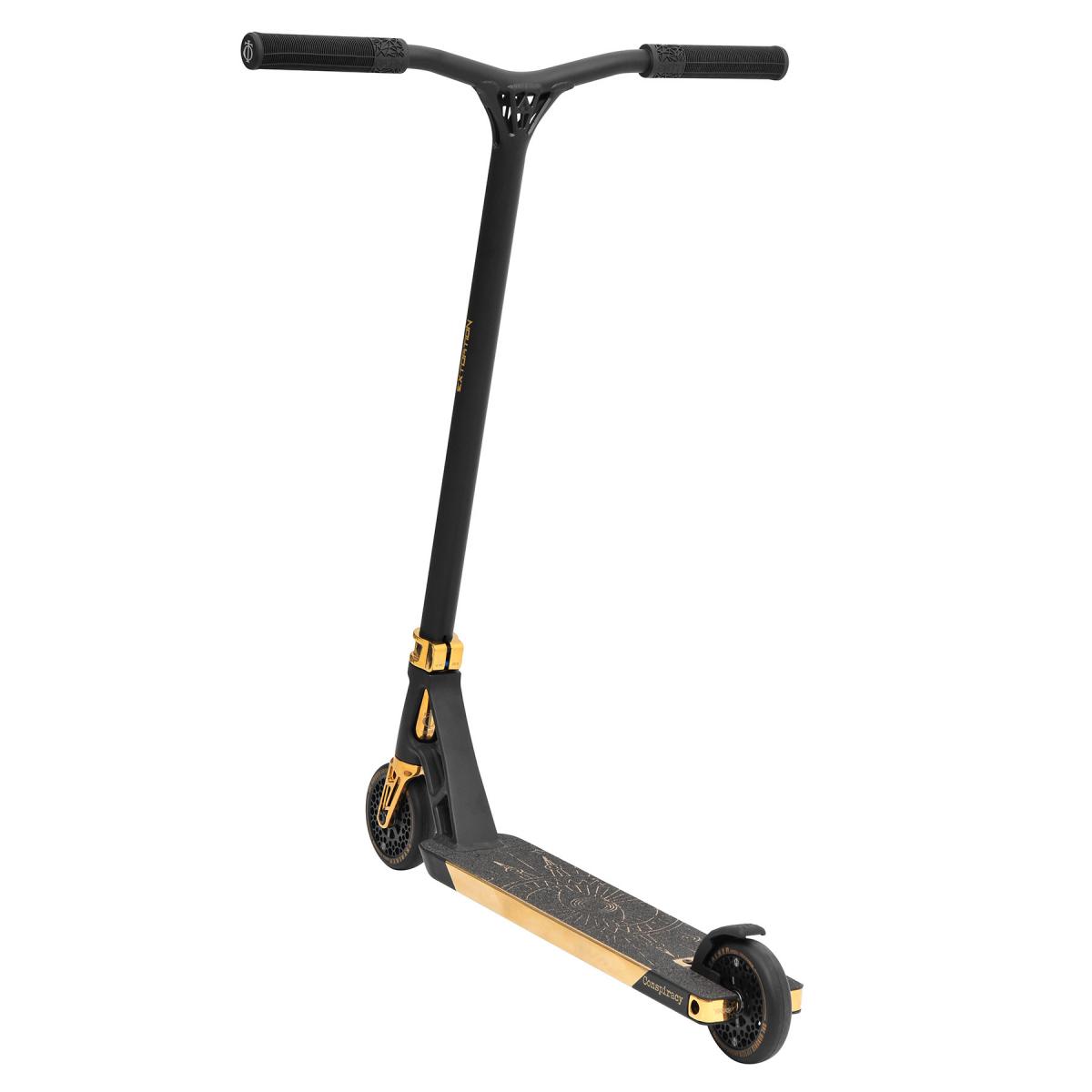 ---