Triad Infraction Scooter
On Sale
$189.00
$269.00
100% SECURE - Pay with Paypal or all major credit cards
Triad Infraction Scooter
Triad Infraction Complete Scooter.

The Infraction is perfect for younger kids starting out in stunt scooters and perfect for parent who want a quality product that will last the distance, provide a hassle free riding experience. It comes with many of the performance parts just like it's big brothers in the Triad range with a 7 series aluminium Triad concave deck, sealed & integrated headset, super soft Oath Bermuda grips and the exclusive Triad Fend off 2-in-1 brake system that will get the younger ones accustomed to tricking in no time.
The total height of this scooter from the ground to the top of the bar is 78.5cm.
Reasons to choose Triad.
Triad's key features:
1) Gridlock Axle System A system that integrates the rear wheel with the deck through incorporating the wheel spacers and thread for the axle. The locks stiffen and support the rear deck from damage while making it easier to remove and change the rear wheel.

2) Fend Off 2 in 1 An adaptable brake and wheel fender that can be split for those riders who want to ride brake-less. The Fend Off is included on every Triad complete scooter.

3) Vertical alignment marks Forks, head tube, clamps and bars are all machined with a vertical alignment mark so you can quickly assemble your scooter with greater accuracy.

4) 7 Series Aluminium Triad use superior strength 7 series aluminium in all their decks and alloy handlebars. On average, 7 series alloys are 15 - 25% stronger than 6 series alloys. This allows more strength compared to most other scooters (almost all other brands are still using 6 series due to lower cost and easier welding).
5) Professional riders Triad have been utilising the feedback from well known pro riders to develop the brands unique products. These pro riders (Billy Watts, Brendon Smith, Brenton Taylor and Will Went) have plenty of experience riding for the industries leading brands and are now helping Triad become the next big name.
Specifications
Triad Twin Tube 4.3" x 19" (110 x 485mm) Deck, sealed front & rear deck inserts
Triad Fend Off fender/brake system
Forged Alloy fork
110mm x 24mm LMT Wheels
13A Steel 19.7"x 20.7" (500 x 525mm)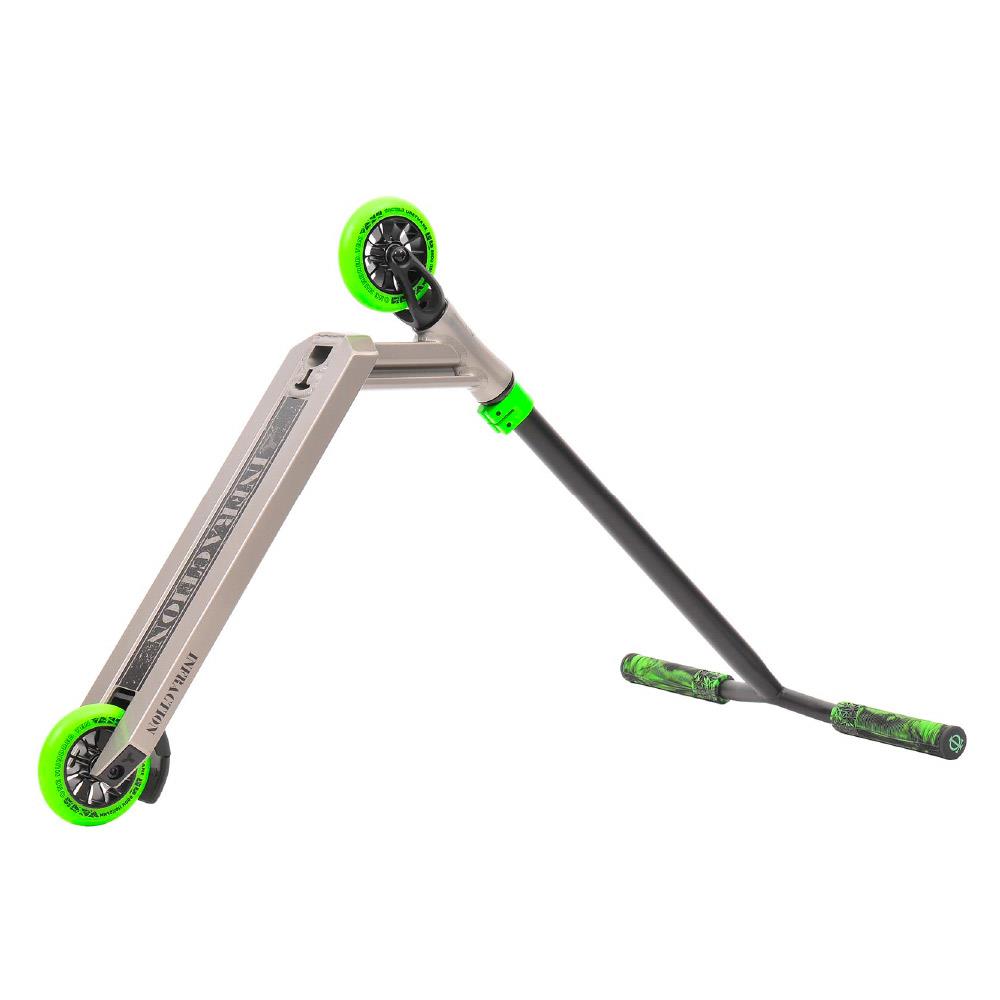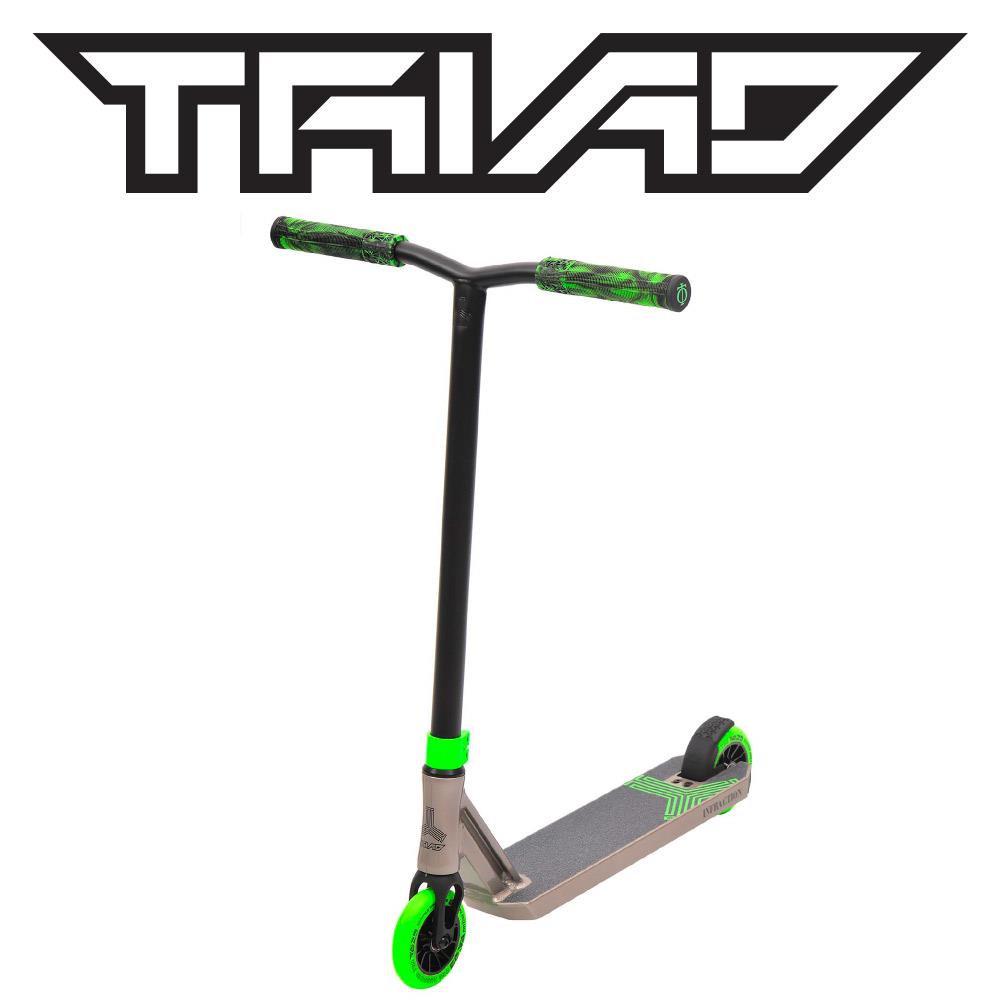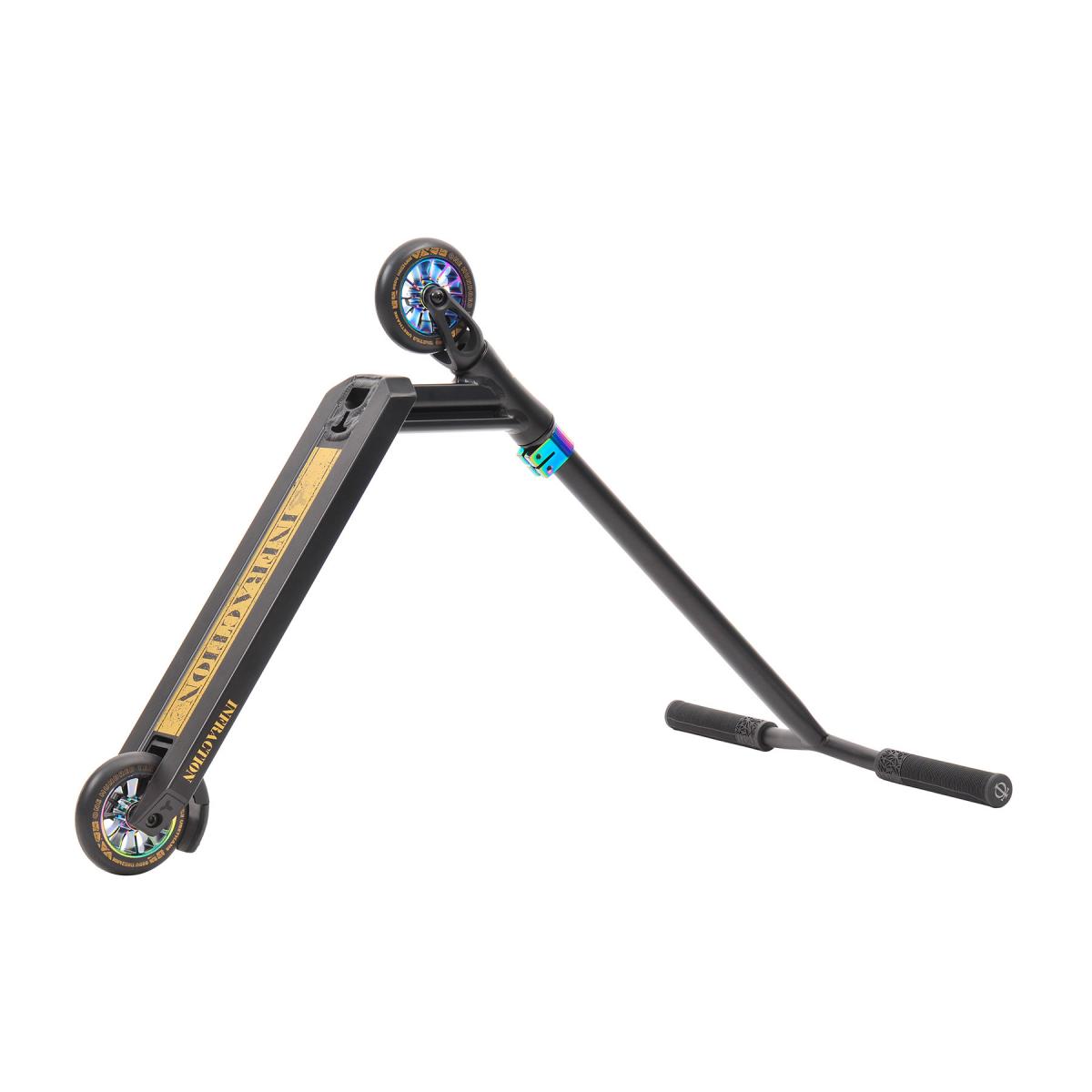 ---