Envy Colt S4 Scooter
On Sale
$173.00
$229.00
100% SECURE - Pay with Paypal or all major credit cards
Envy Colt S4 Scooter
Envy Scooters latest entry level scooter at
$173 and now with free Envy scooter stand
is aimed at new to intermediate riders, the S4 Envy Colt complete scooter. The S4 Colt has some big upgrades over last years model. The biggest upgrade is that it uses last years 4.7" wide x 19.5" long Prodigy deck. It has a taller bar and the 100mm wheels from last year have been replaced with the bigger 110mm wheels for a smoother and faster ride.
The total height of this scooter from the ground to the top of the bar is 81.5cm
Comes with free Envy Scooter Stand.
COLT SERIES FOUR - 6 Series ALU deck | angle 82.5? | 495mm(19.5") Length | 120mm(4.7") Width | 340mm(13.4") Foot Space | NYLON Brake.
COLT Chrome-Moly | 580mm(22.8") High| 520mm(20.5") Wide.
V2 160mm(6.3") TPR Handgrips with Nylon Bar Ends.
Colt IHC Forks. Compatible with 120mm x 24mm Wheels.
2 Bolt CNC Clamp - 5mm Bolts.
Fully Sealed Integrated Headset.
110mm x 24mm Aluminium Core Wheels | 86a Poly Urethane
Nylon Front Plate | Rear Inserts
Quality Griptape | ABEC9 Bearings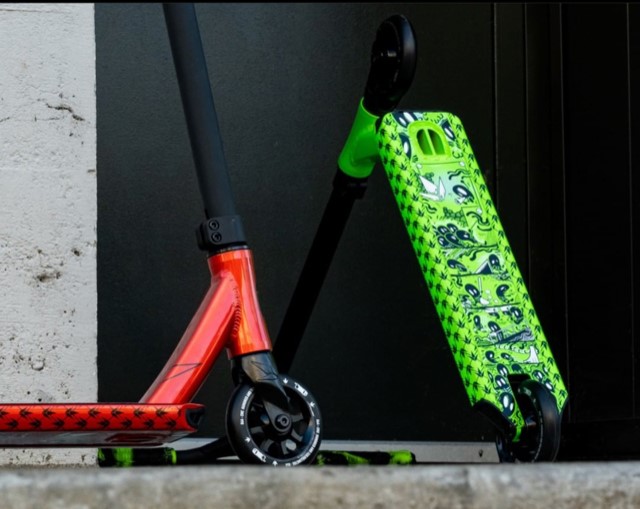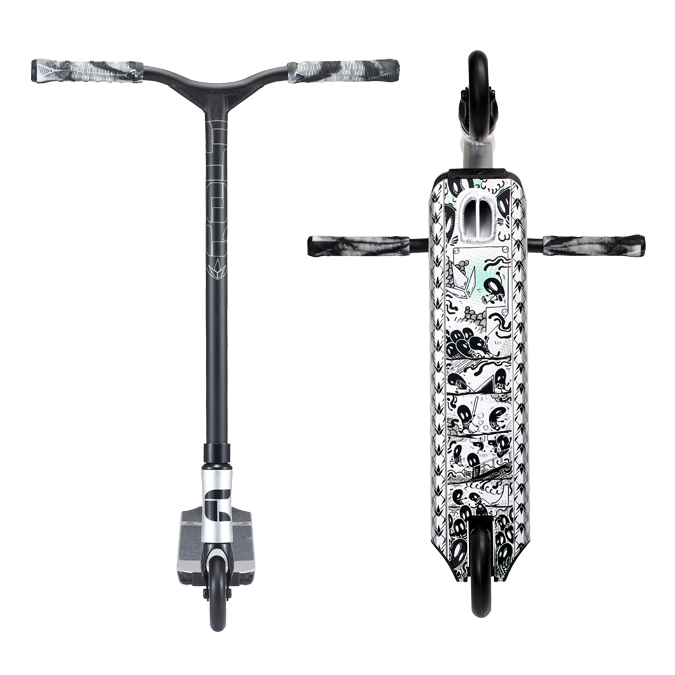 ---