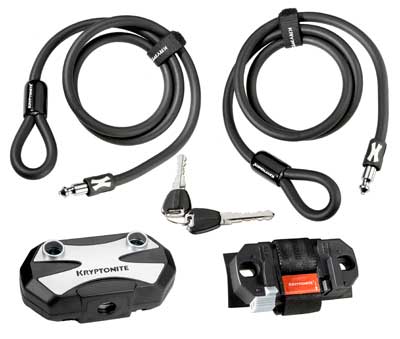 Kryptonite Modulus 1010S
$45.95
100% SECURE - Pay with Paypal or all major credit cards
Kryptonite Modulus 1010S
The Modulus is a modular lock that adapts to your situation, with the best security available in an integrated cable lock. Use a single noose for the same lockup versatility as a conventional 6-foot cable, or use both nooses for double security.
Bracket will fit round shaped tube sizes from 18mm to 80mm.
Bracket attaches via water bottle mounts
Strap included for no tools mounting almost anywhere.
---