Sacrifice UFO Hollowtech 120mm Wheels
$35.00
100% SECURE - Pay with Paypal or all major credit cards
Sacrifice UFO Hollowtech 120mm Scooter Wheels
New ultra light hollowtech wheel from Sacrifice Scooters.
Wheels are sold individually.
Comes complete with Sacrifice Hyper Bearings and spacers
The new UFO Wheels from Sacrifice are one of the lightest wheels on the market. Sacrifice are using a world 1st technology with their Taiwan made urethane featuring the worlds highest rebound for ultra fast speed.
The hollow core technology has been around a while now, we feel the improvements Sacrifice have made will make them the market leader in hollowtech technology. The added strength of 2 side walls gives us what we now know this wheel as the UFO. The UFO are light and will give you the same ride as being on a spaceship fast and smooth.

Professionally fitted with Roller Coaster Abec 11 Bearings the new UFO wheels give you high quality and value for money!

· The UFO wheels have been tested by Pro riders from all over the world. The feedback from them on these wheels is that they are the best they have ridden

· Sacrifice spent a lot of time on the UFO testing and getting the new design perfect for release in 2016.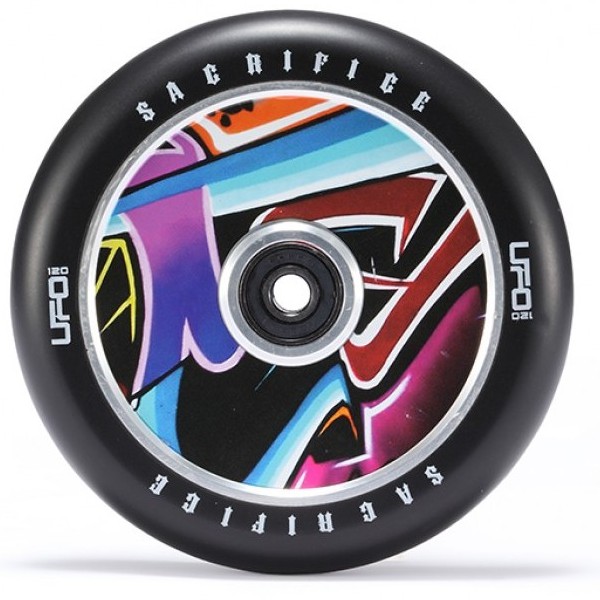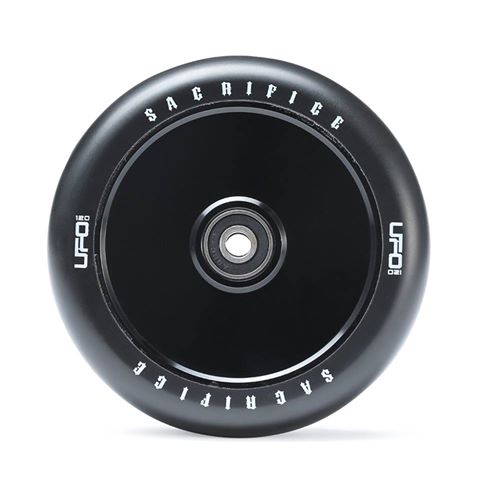 ---