Envy KOS Soul Scooter S6
On Sale
$275.00
$389.00
Envy KOS Soul Scooter Series 6
The Envy KOS Soul S6 Scooter is here.
Envy Scooters latest and greatest, the King Of Spades Soul series 6 complete scooter. Some of the new features include a new and improved deck with a forged one piece head tube for increased strength. The new forks are also now compatible with wheels up to 125mm by 30mm wide.
The KOS range of scooters are Envy's top of the line and are some of the most popular scooters on the market.

KOS Soul Series 6

-STEALTH BLACK 6 Series ALU KOS deck | angle 82.5 | width 125mm/4.9" | length 510mm/20.5" |Bolt on Nylon Brake system, Front Plate, Rear Inserts & Boxed Ends 
-Revitalised DECLARE V2 IHC ALU forks. Compatible with up to 30mm wide wheels 
-SOUL Oversized Chromoly bars 650mm/25.6" high x 580mm/23" wide 
(total height of this scooter from the ground to the top of the bar is 91cm)

-TPR hand grips 160mm long with nylon bar ends 
-2 Bolt One Piece FORGED Oversized Clamp - 6mm bolts 
-Fully Sealed Integrated Headset 
-Soul 120mm Hollow core 86a/ CLEAR 26mm PU -ABEC 9 Bearings 
-Nylon front plate and rear inserts 
-High quality grip tape 
-Weight 4.25kgs/9.3 Pounds 
-Total Height: 900mm/35.4
-Total Length:700mm/27.5
-Foot Space: 350mm/13.8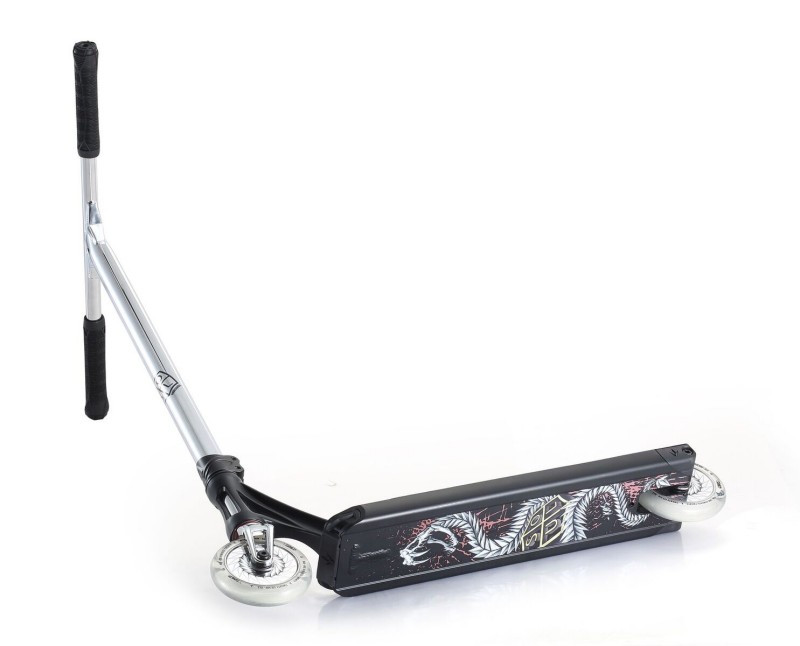 ---