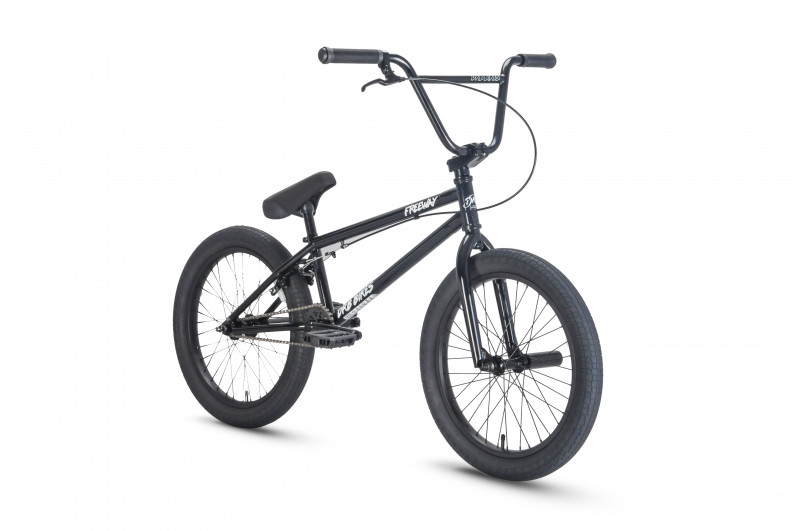 DRB Freeway BMX
On Sale
$559.00
$629.00

DRB Driveway BMX
ABOUT DRB
Created in 2015, DRB Bikes arose from the idea of ??brothers Andre Ribeiro and Marcelo Ribeiro, BMX athletes for over 20 years, a time where they acquired knowledge and experience to manufacture and produce pieces with quality meeting the rigid standards that BMX needs. Our main idea is to be able to supply the market with products and bicycles that give confidence to athletes always with the objective of valuing the sport scene and making it grow more and more.
Hi-Ten 1020 Steel Frame
- Sizes 20.6 ? and 21 ?.
- Reinforcement in the upper and lower tubes.
- Fixed brake pins.
- Hook 5mm thick.
- M6 integrated clamp
- Compatible with rotor installation.
- Ang. Direction 75 ° / Canote71 ° / Height Canote 8.15 ?;
- Rear 13.25 ? / Central height 11.50 ?.
(Compatible with 2.40 tires
Cr-Mo 2-piece spike fork.
- Connected Hi-Ten 1020 steel legs.
- Offset (offset) 30mm.
- Laser cut 5mm thick hook.
1020 Hi-Ten Steel Handlebars
- Height 9 ? / Width 29 ? / Indent 11 ° / Elevation 2 °.
DRB Ant Table in Forged Aluminum 32mm elevation, size 50mm.
DRB Honey handle with Bar End.
Aluminum handle .
Integrated Steering Sealed bearings.
Candle holder 3 pieces in Cr-Mo 175mm, shaft 19mm.
19mm Mid Central Movement Sealed bearings.
Steel Crown 25 Teeth.
Pedal DRB Star 9/16 ? axis in Cr-Mo.
Combo Seat and Seat with wide profile in Synthetic Material.
Aluminum front hub, sealed bearings, 3/8 male shaft and laser engraved logo.
Aluminum Front Frame.
Rear Hub Aluminum Cassette, Sealed Bearings, 14mm Cr-Mo Shaft, 9 Teeth Cog, and then laser engraved.
Aluminum Rear Frame, Double wall.
Innova tires 2.40 ? maximum pressure 60 PSI.
Weight 11,750 Kg.
---