Envy AOS V5 Signature Decks
On Sale
$139.00
$229.00
Envy AOS V5 Signature Decks

AOS (Ace of Spades- Version Five).
The finest signature decks from Envy. Stacked with elite pro riders from around the globe with custom specifications, graphics and colourways for each rider.
This Versions line-up includes Didine Terchague, Jon Reyes, Flavio Pesenti, Will Scott, Raymond Warner, Jonathan Perroni & Charles Padel . Each rider with 2 choices of size a deck for every style of riding..The Choice is yours!!
Flavio Pesenti
WIDTH - 6 Inches /153mm
LENGTH - 23 Inches/ 584mm
HEADTUBE - 84 degrees
FOOT SPACE - 16.5 Inches/ 420mm
WEIGHT- 4.4 Pounds/ 2kgs
Jon Reyes

WIDTH - 4.75 Inches /120mm

LENGTH - 20.5 Inches/ 520mm
HEADTUBE - 83 degrees
FOOT SPACE - 14.17 Inches/ 3600mm
WEIGHT - 3.5 Pounds/ 1.6kgs
Will Scott
WIDTH - 4.9 Inches/ 125mm

LENGTH - 20.5 Inches/ 520mm

HEADTUBE - 82.5 degrees

FOOT SPACE - 14.17 inches/ 360mm

WEIGHT- 3.6 Pounds/ 1.65kgs

Charles Padel

WIDTH - 5.1 Inches/ 130mm

LENGTH - 22 Inches/ 558.8mm

HEADTUBE - 84 degrees

FOOT SPACE - 15.7 inches/ 400mm

WEIGHT - 3.75 Pounds/ 1.7kgs

Jonathan Perroni

WIDTH-5.5 Inches/ 140mm

LENGTH - 22 Inches/ 558.8mm

HEADTUBE - 84 degrees

FOOT SPACE - 15.7 inches/ 400mm

WEIGHT - 3.75 Pounds/ 1.7kgs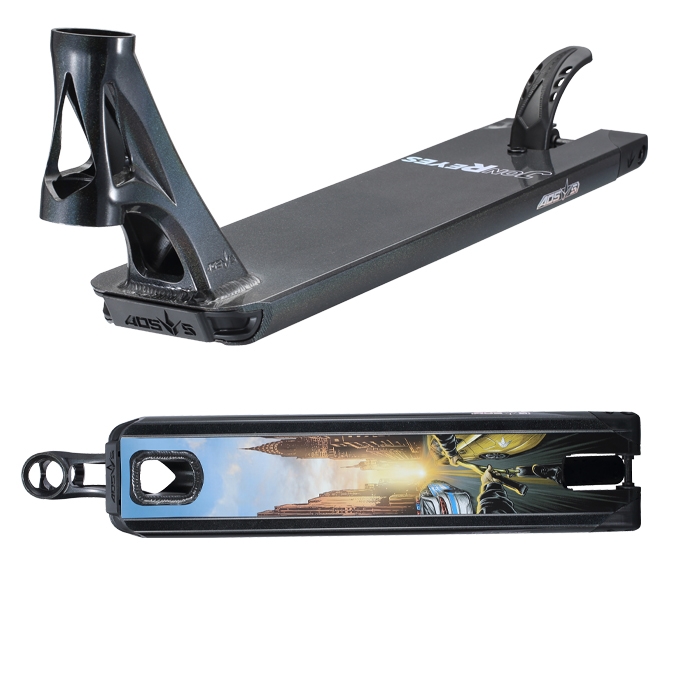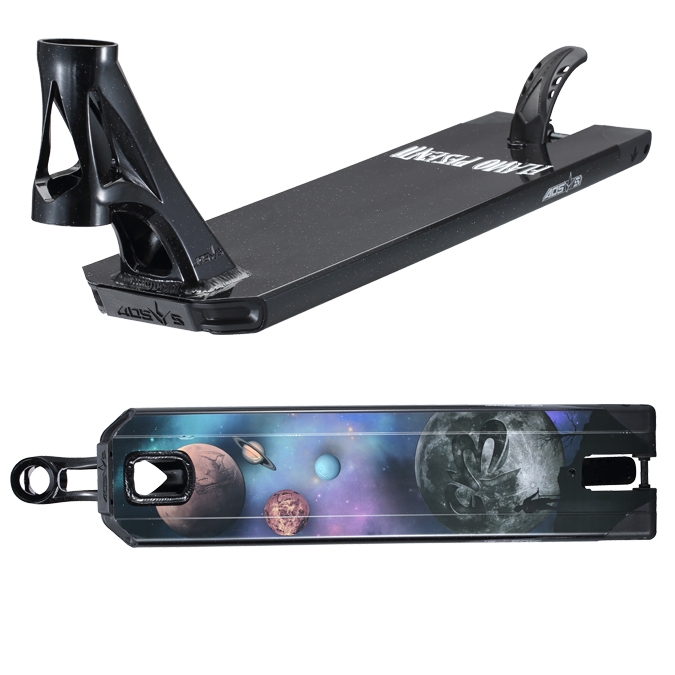 ---