Triad Diablo Deck
On Sale
$129.00
$289.00
100% SECURE - Pay with Paypal or all major credit cards
Triad Diablo Deck

The Diablo decks is made from 7 series T5 Aluminium which is far stronger that the series 6 alloy that other brands use.The forged fully integrated neck tube this deck is extremely strong and has been tested and is used by some of the biggest names in scooters (Brendon Smith, Billy Watts, Brenton Taylor. The shape of the deck is boxed to broaden the trick list and the alloy rear deck inserts not only protect the deck profile but also act as an all in one spacer and axle nut configuration.
Features
Forged aluminium deck inserts.
Forged and CNC neck tube.83° head tube angle.
Have the choice of a brake or fender with Triads exclusive Fend Off 2 in 1 brake and fender system.
Compatible with up to 28mm wheel bearing.
Integrated Headset Cups.Sealed and smooth welded.
Suits wheel size up to 120mm
Size: 560mm L 130mm W.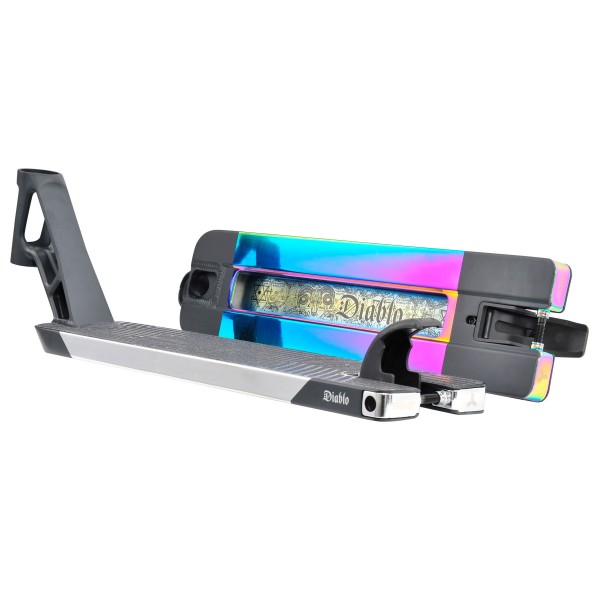 ---