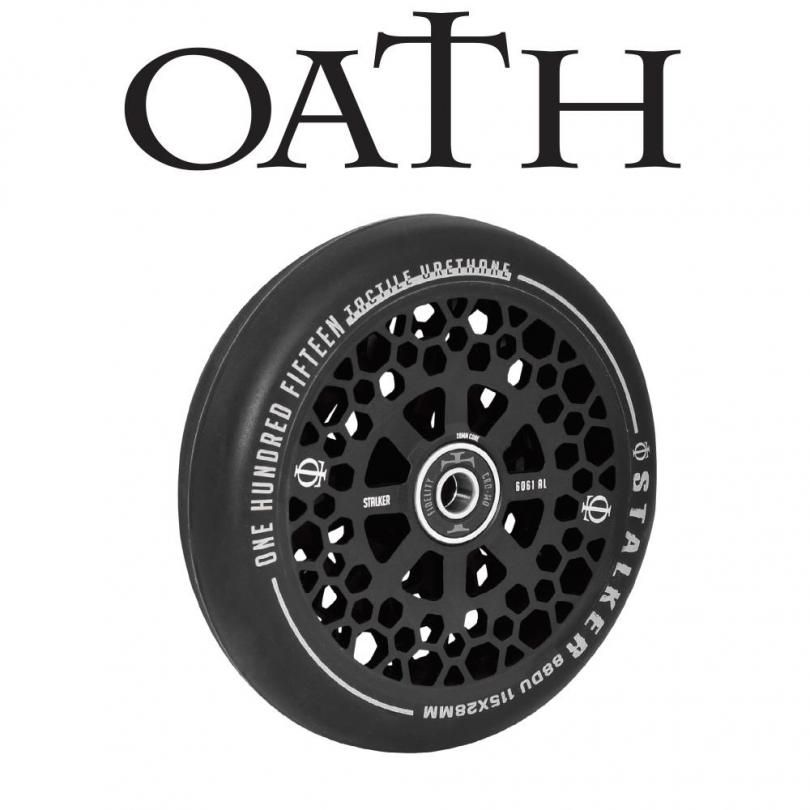 Oath Stalker 115mm by 28mm Wheel
On Sale
$30.00
$49.95
100% SECURE - Pay with Paypal or all major credit cards
Triad Oath Stalker 115mm by 28mm Wheel

The Stalker wheel is available with a height of 115mm and a 28mm core width, creating a better 'grab' to the ground, delivering the advantage of a broader turn at higher speed. The Stalker Wheel comes fitted with high grade Oath Fidelity bearings.
These wheels are a different width to standard wheels and will not fit most forks or decks without modification.
Features
Sold as pairs with bearings.
Width: 28mm.
Bearing core: 28mm.
Weight: 260g.
Wheels are sold individually.

---