Sacrifice Flyte 120 Scooter
On Sale
$179.00
$329.00
100% SECURE - Pay with Paypal or all major credit cards
Sacrifice Flyte 120 Scooter

The flyte 120 V2 Series is for riders that want a light setup but still require a wide deck with 120mm wheels. The new V2 Flyte is evan lighter than last years version which was the lightest 120mm scooter on the market. The flyte 120 has a 120mm wide deck with variable thickness alloy extrusions to keep the strength while minimising weight. The flyte 120 V2 2019 scooter has a newest version of the Cyborg V2 IHC fork that fits the all new 120mm Delta core wheels. Oversized aluminium bars, are finished off with a new Spy 3-bolt collar clamp for strength.The Flyte 120 deck includes rear deck plugs that reinforce the rear dropouts and also has a fully welded front plate that greatly strengthens the deck.
Total Scooter height from the ground to the top of the bar is 85.5cm
Free sticker sheet worth $5 with this scooter.
Also includes free Scooterline Pencil case.

Deck - Material: Extruded 6061-T6 Al, Length: 525mm, Width: 120mm, Headtube Angle: 82.5mm
Includes new V2 flex brake, M8 high tensile axles and easy fit steel spacers, plus front and rear plugs.
Bar Heat Treated Alloy (oversize)
Material: Extruded 6061-T6 Al Length: 600mm Width: 580mm
Total Scooter height from the ground to the top of the bar is 85.5cm
Fork: Cyborg IHC V2
Clamp: Spy Clamp Collar
Wheels
Delta Core offset 5-Spoke 120mm Material: Extruded 6061-T6 AlPU: 88A
Bearings: Sacrifice Hyper Bearing
Headset: Integrated Fully Sealed
Grips: New Spy Grips with logo bar end
Grip tape: Colour coded Grippy-Grip
Complete Weight: 3.1kg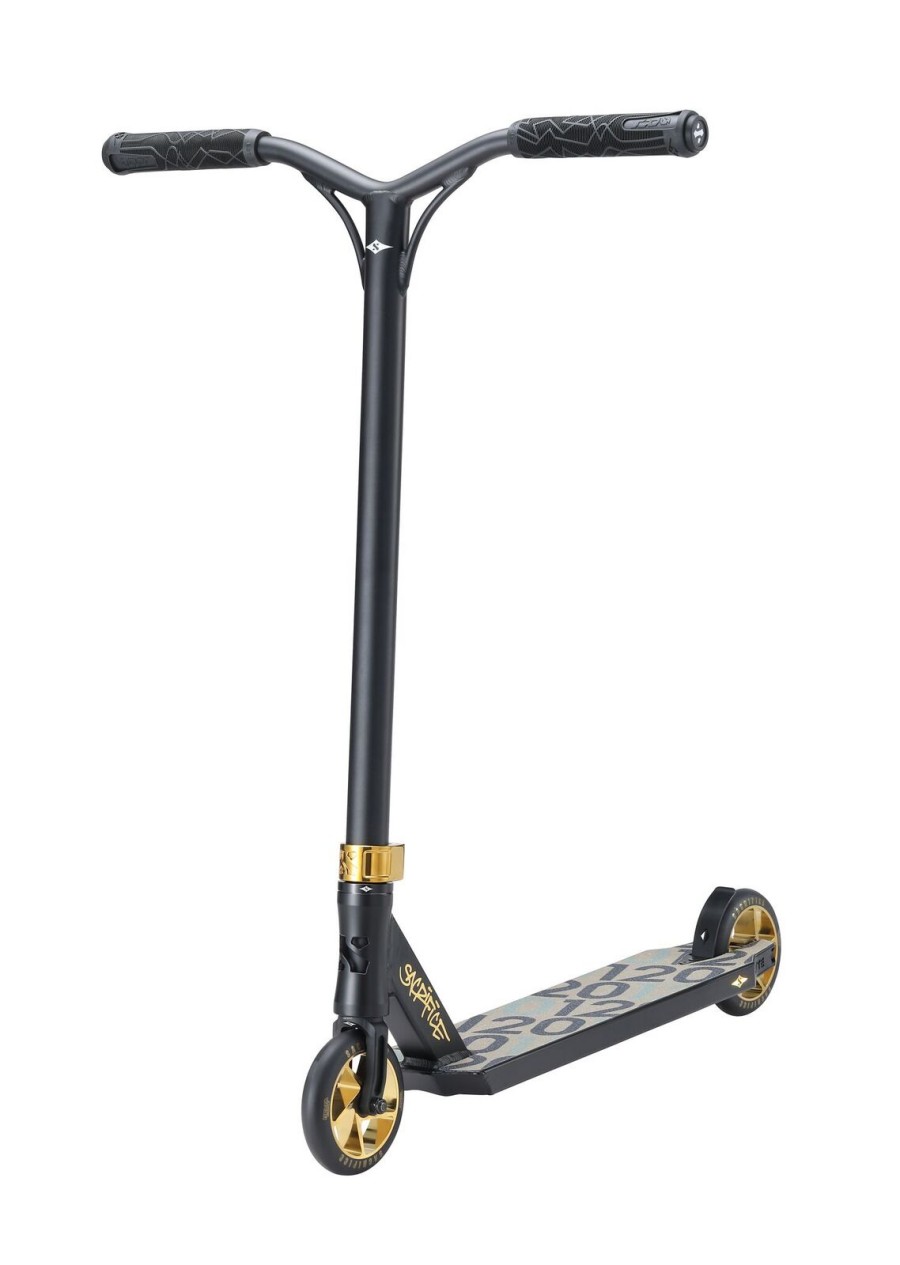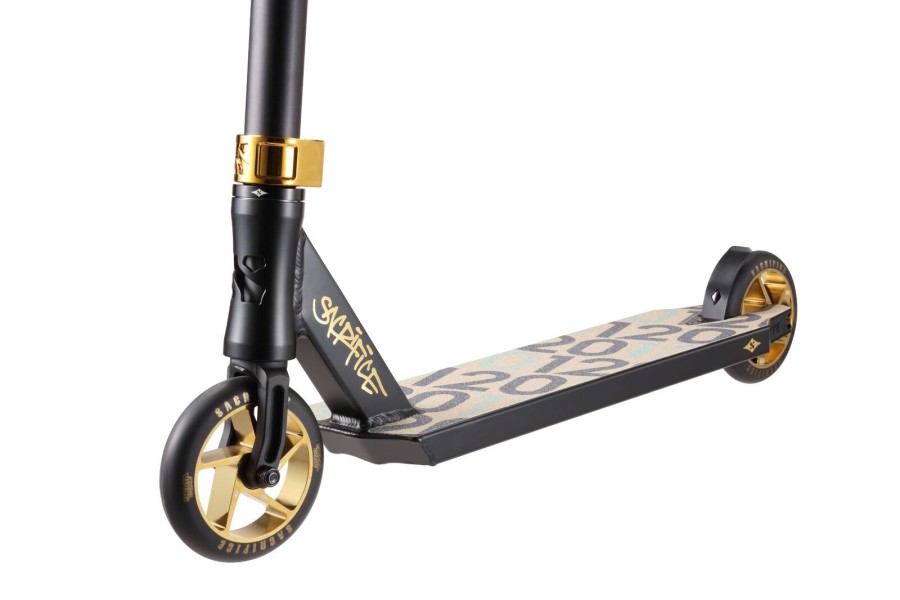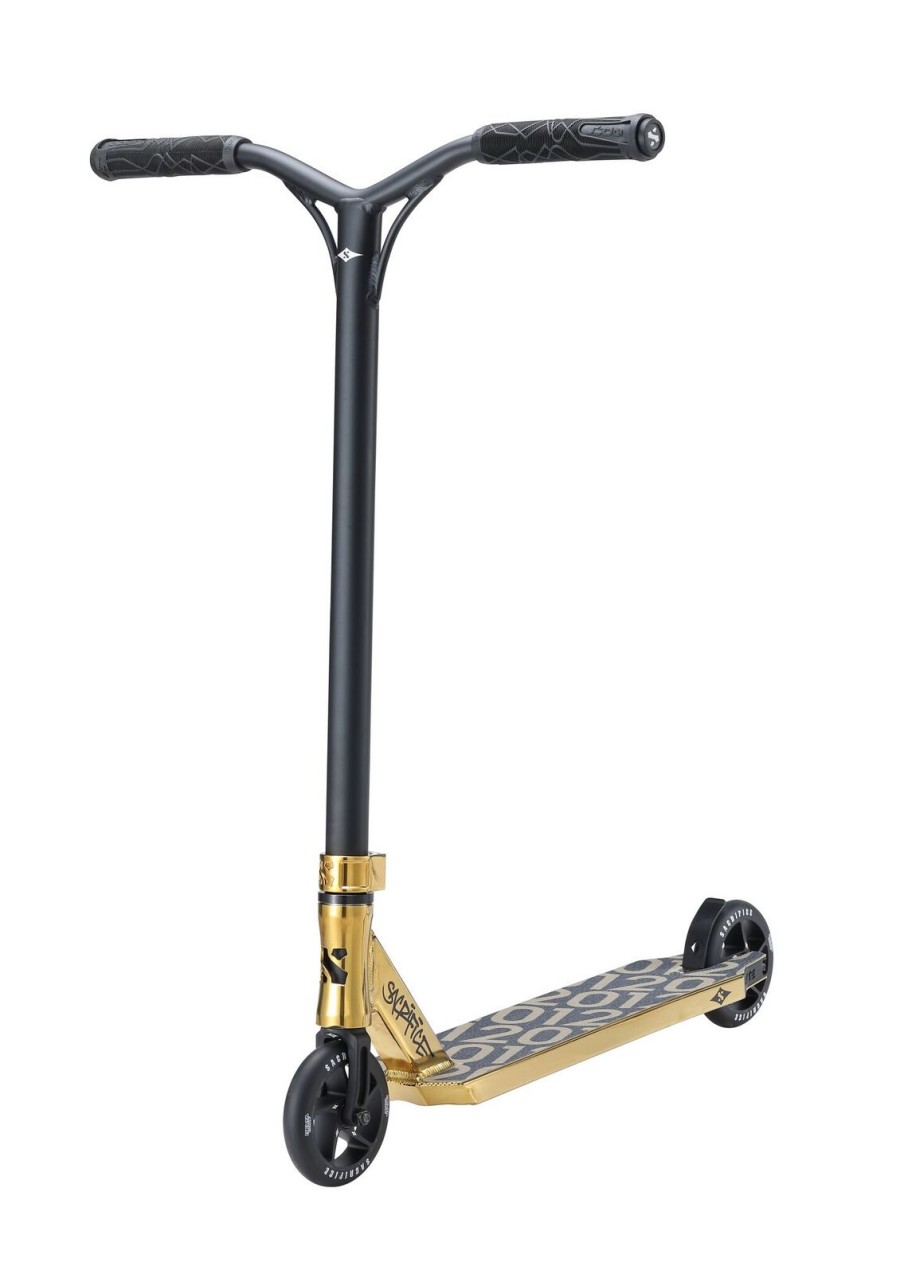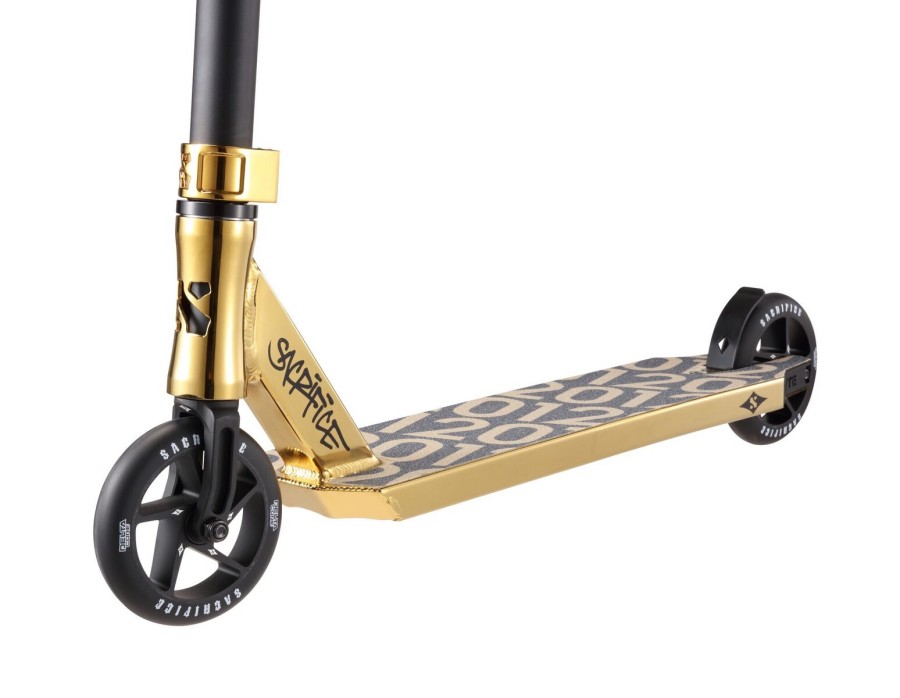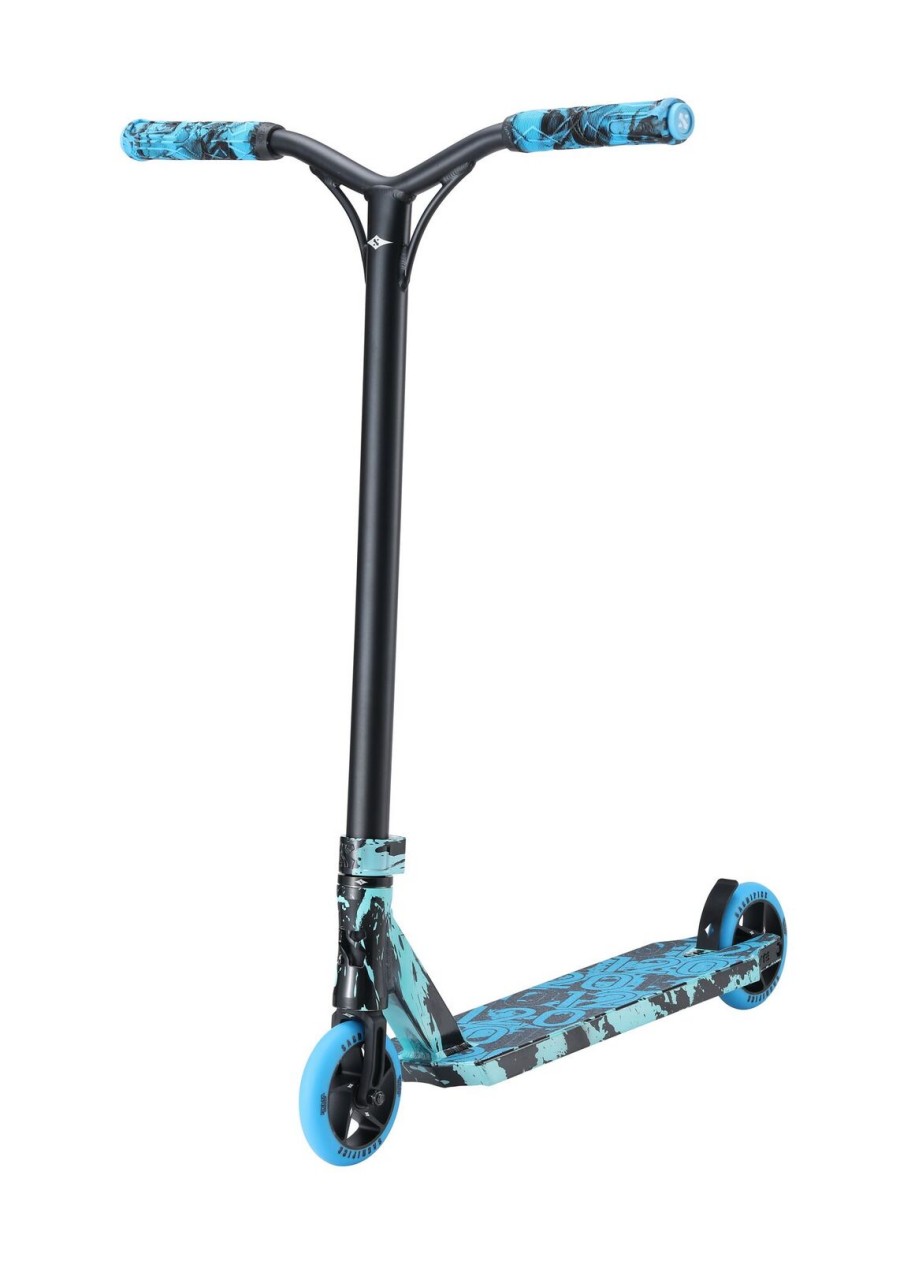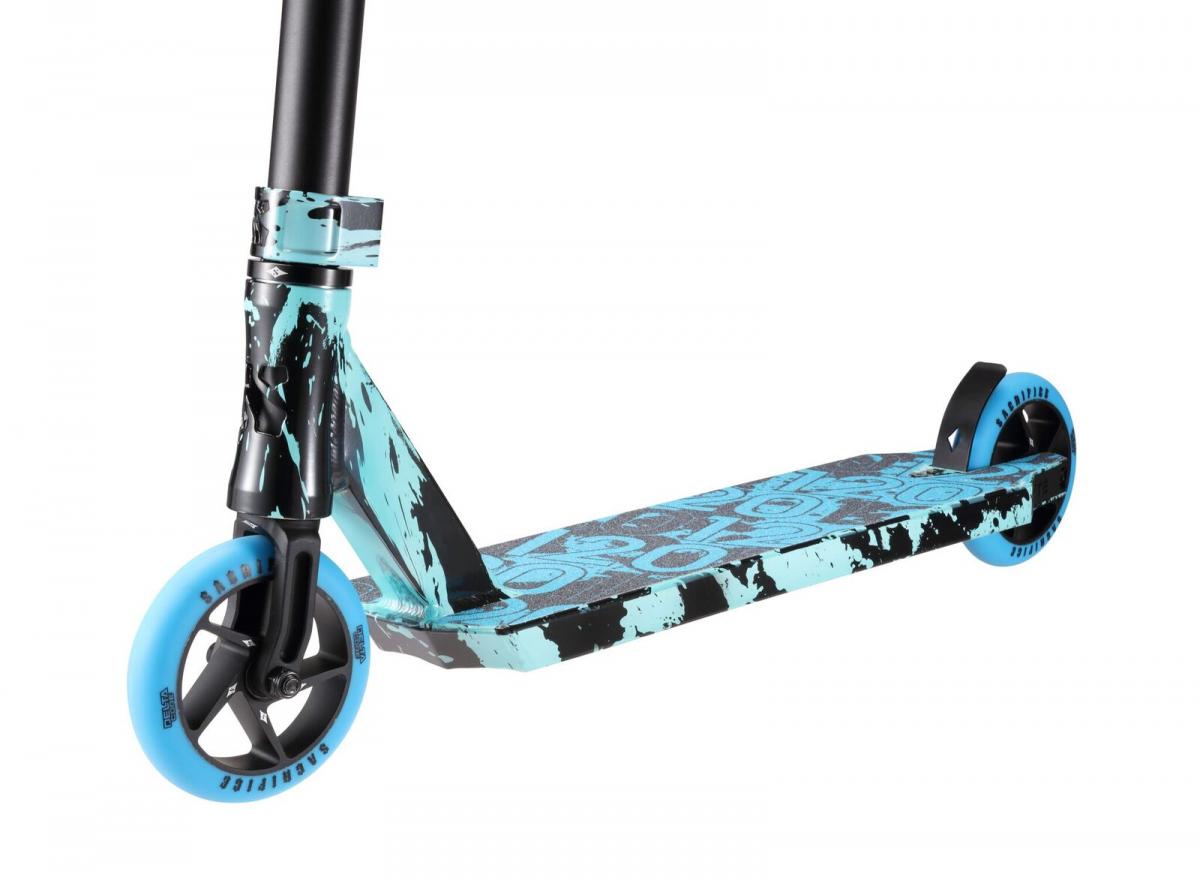 ---