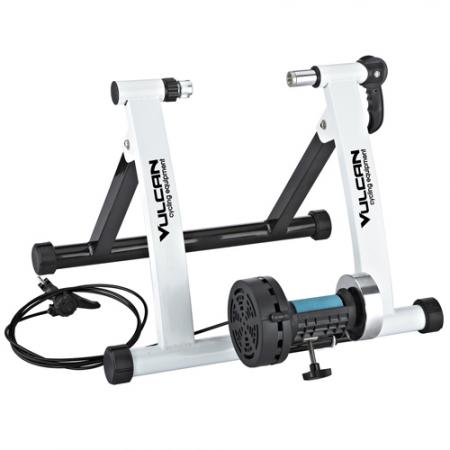 Vulcan Home Trainer
$159.00
100% SECURE - Pay with Paypal or all major credit cards
Vulcan Home Trainer
Features: -Resistance shifter easily attaches to bicycle
handlebars for variable resistance.
-Compatible with 26", 27" and 700c bikes
-Variable adjustment, progressive magnetic resistance
-Elastomer roller reduces tyre wear, quieter in
operation and grips better.
-Extra wide frame for stability.
-Sturdy mounting cups reduce slippage
(quick release included).
-Quick release mechanism for easy attachment
and removal of bike.
-Quickly and easily folds for storage.
-Heavy duty construction.

---