Envy Prodigy S8 Scooter
On Sale
$269.00
$299.00
100% SECURE - Pay with Paypal or all major credit cards
Envy Prodigy Series 8 Complete Scooter & Street Edition - 2020 Model $269
The Prodigy Complete scooter continues to be the undisputed #1 King of freestyle scooters sold worldwide and has been our number 1 seller for 4 straight years.

This 2020 model has some huge upgrades & improvements starting with 6 fresh colours & 2 Street editions and quality components. Its the perfect scooter for all levels of riders from the beginer to intermediate and all the way to the advanced rider ready to progress their riding to the next level.
The already light Prodigy 6061-T6 Extruded Aluminium deck now comes with base cut out to reduce weight even further and maintain performance and finished off in premium finishes The deck includes high quality grip tape and durable components - nylon front plate, rear inserts and nylon brake systems. The biggest change to the S8 this year is that it will receive an Envy Reaper styled bar as a stock item, The Envy Reaper Bar. This upgrade alone drops the weight about half a kilogram. The High Density Aluminium Reaper bars wrapped in a Two Bolt 6061 Aluminium oversized clamp and TPR Hand Grips. The complete is rolling on 120mm x 24mm GAP core wheels with the best 86a grade Polyurethane and ABEC 9 bearings. ALU Prodigy V2 IHC Forks compatible with up to 125mm x 30mm wheels. See our full dimension specifications below.
The new Street Edition Comes with 4130 Chromoly T bars a longer and wider deck with Boxed Ends.
The overall height from the ground to the top of the bar of the Envy Prodigy is 880mm and the Street Edition is slightly taller at 900mm.
PRODIGY Series 8

The Prodigy Series 8 comes in 6 new colour ways Oil Slick, Scratch, Gold, Venom, Jade and Burnt pipe. Perfect for kids of all ages!

Prodigy FORGED Head tube

6 Series Alu Prodigy deck | angle 82.5° |width 120mm/4.72" | length 495mm/19.5" |Bolt on Nylon Brake system

6 Series Alu Forged Prodigy IHC fork- Compatible up to 125 x 30mm wheels.

High Density Alu Reaper Style bars 620mm/24.4" high x 520mm/20.5" wide

TPR hand grips 160mm long with nylon bar ends

2 bolt Prodigy Clamp- 6mm bolts- Oversized

Fully sealed integrated headset

120 mm x 24mm GAP wheels 86A PU- ABEC 9 bearings

High quality grip tape

Nylon front plate and rear inserts

Weight 3.48kgs/ 7.7 pounds

Total Height: 880mm/34.6"

Total Length: 690mm/27.2"

Foot Space: 340mm/13.4"

Street Edition Bars are 4130 Chromoly T bars 650mm high by 580mm wide
Street Edition Deck is 4.9" wide by 20.25 long with boxed ends.
Free Stickers & Scooterline Pencil Case with this scooter.

Envy Prodigy Venom Scooter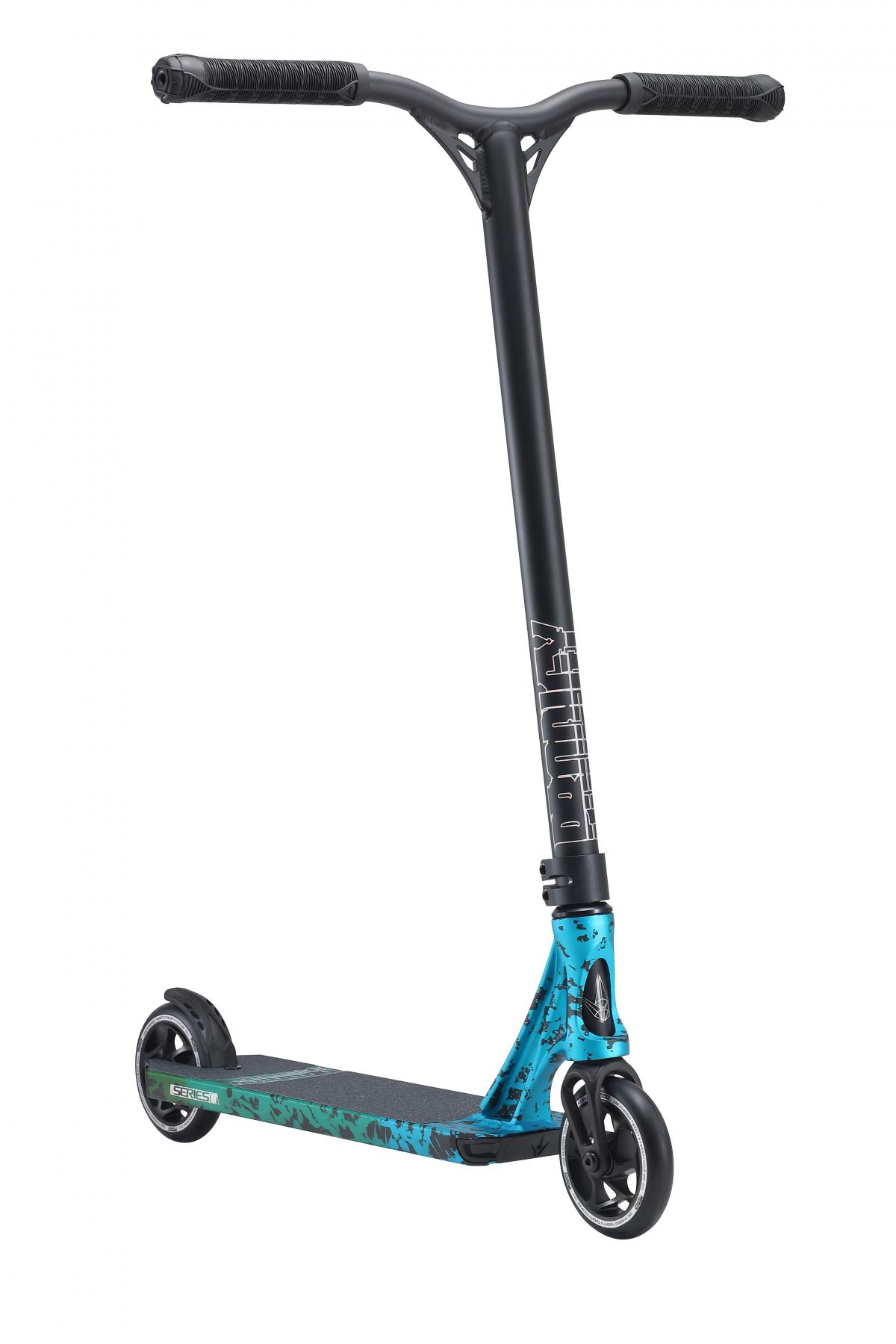 Envy Prodigy Scratch Scooter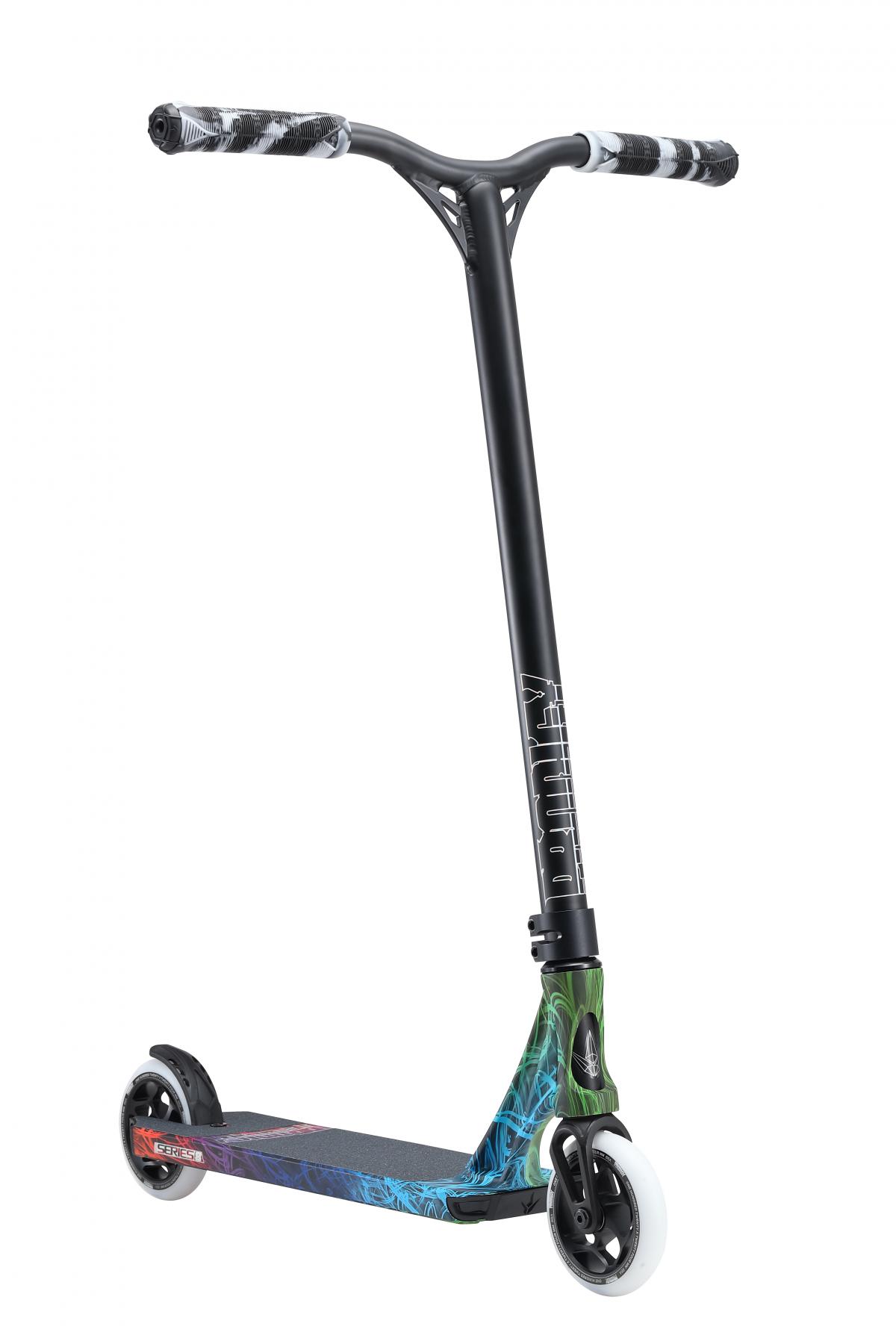 Envy Prodigy S8 Oil Slick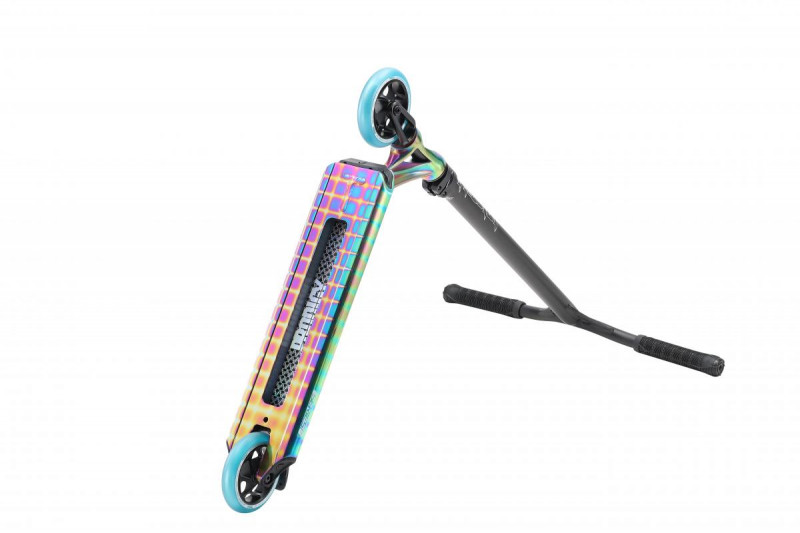 Envy Prodigy Jade Scooter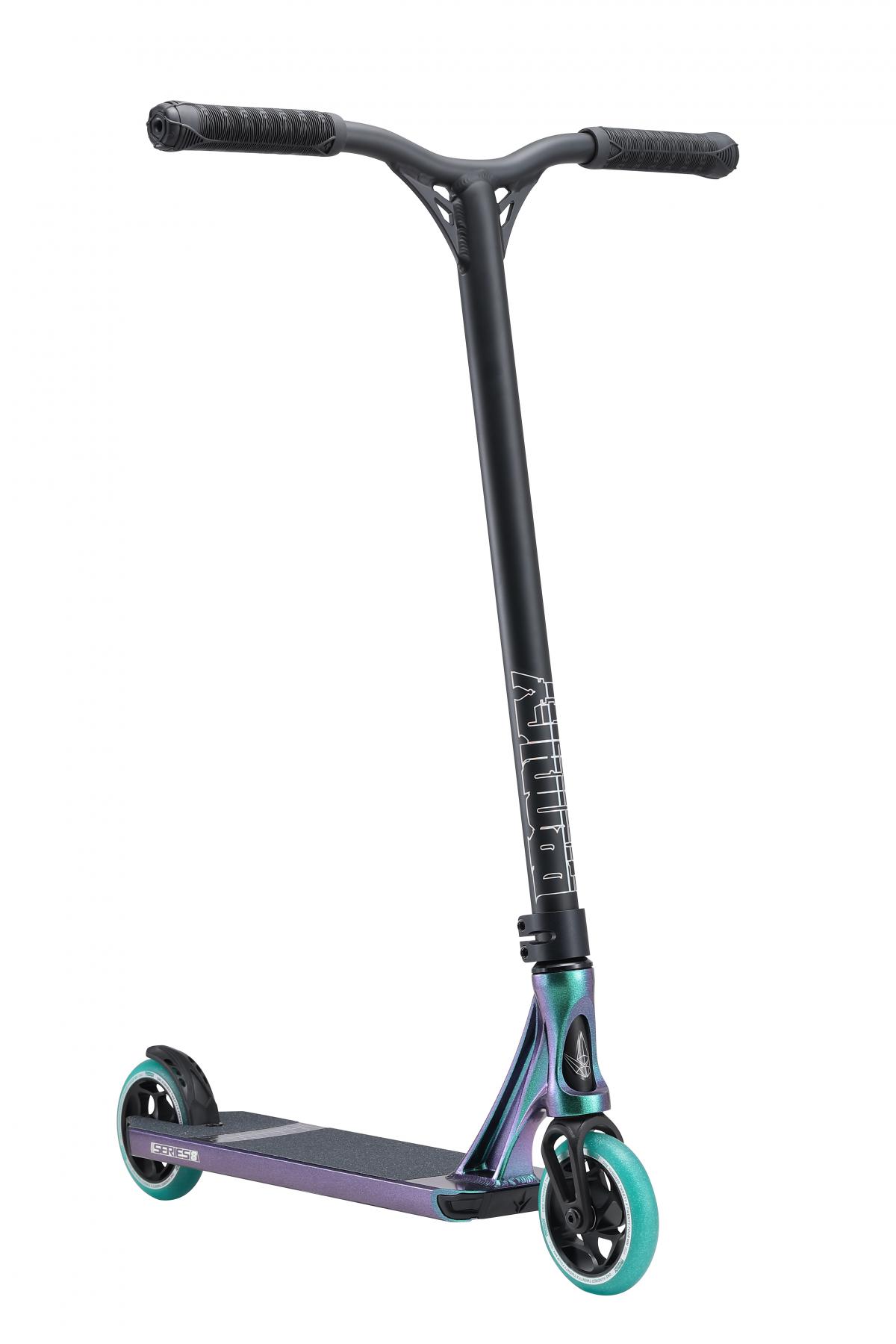 Envy Prodigy S8 Gold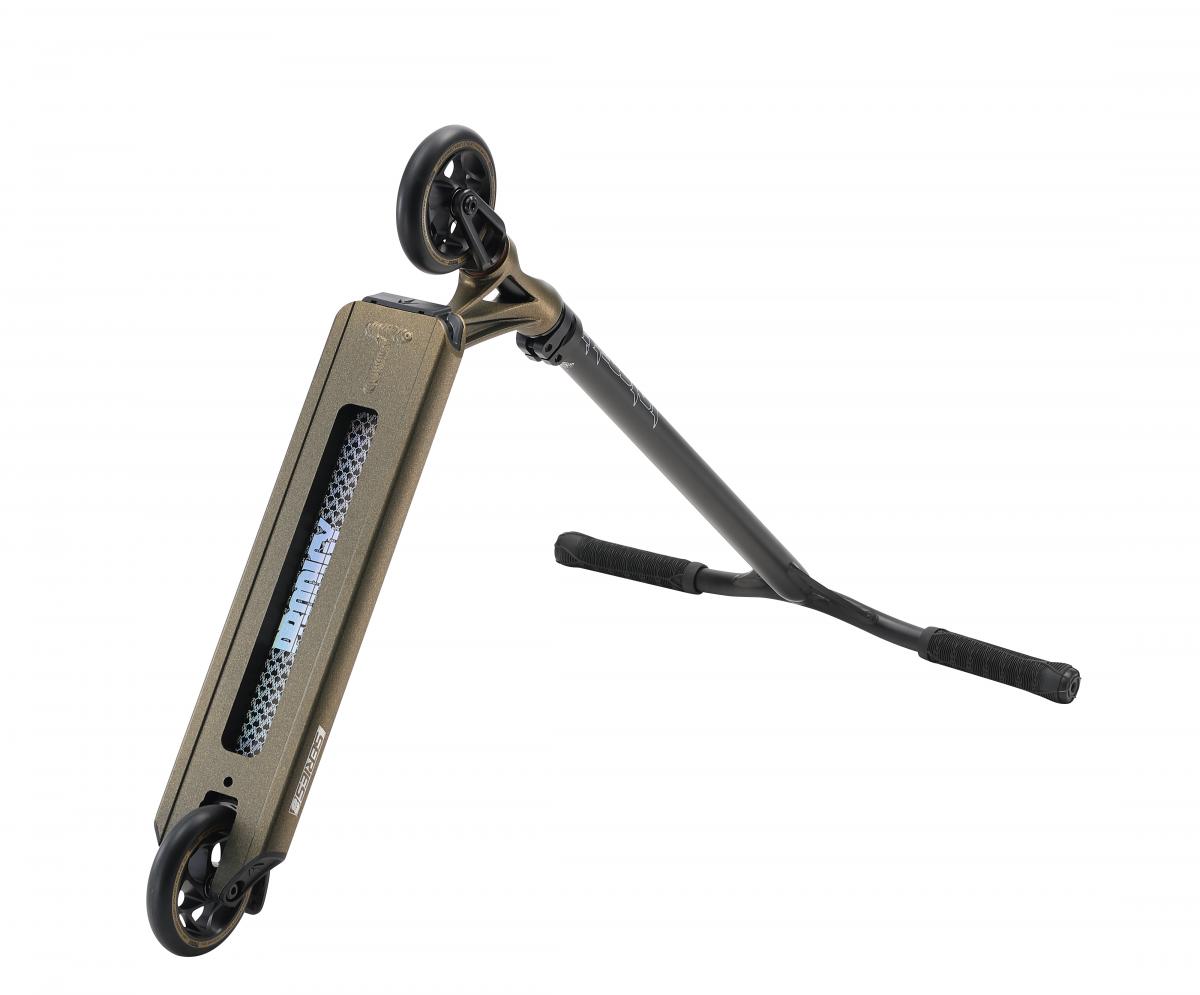 Envy Prodigy S8 Burnt Pipe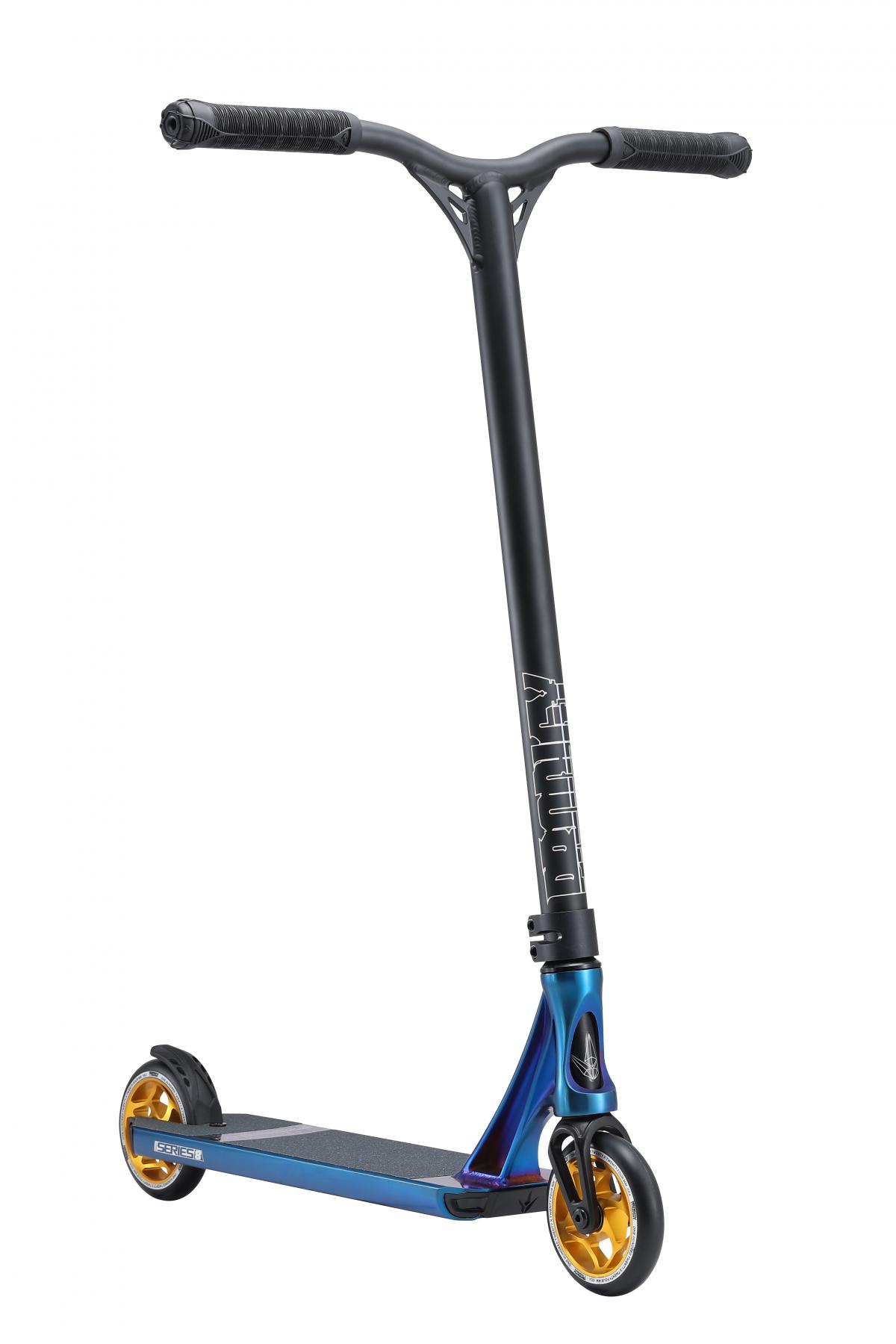 Envy Prodigy S8 Street Edition Black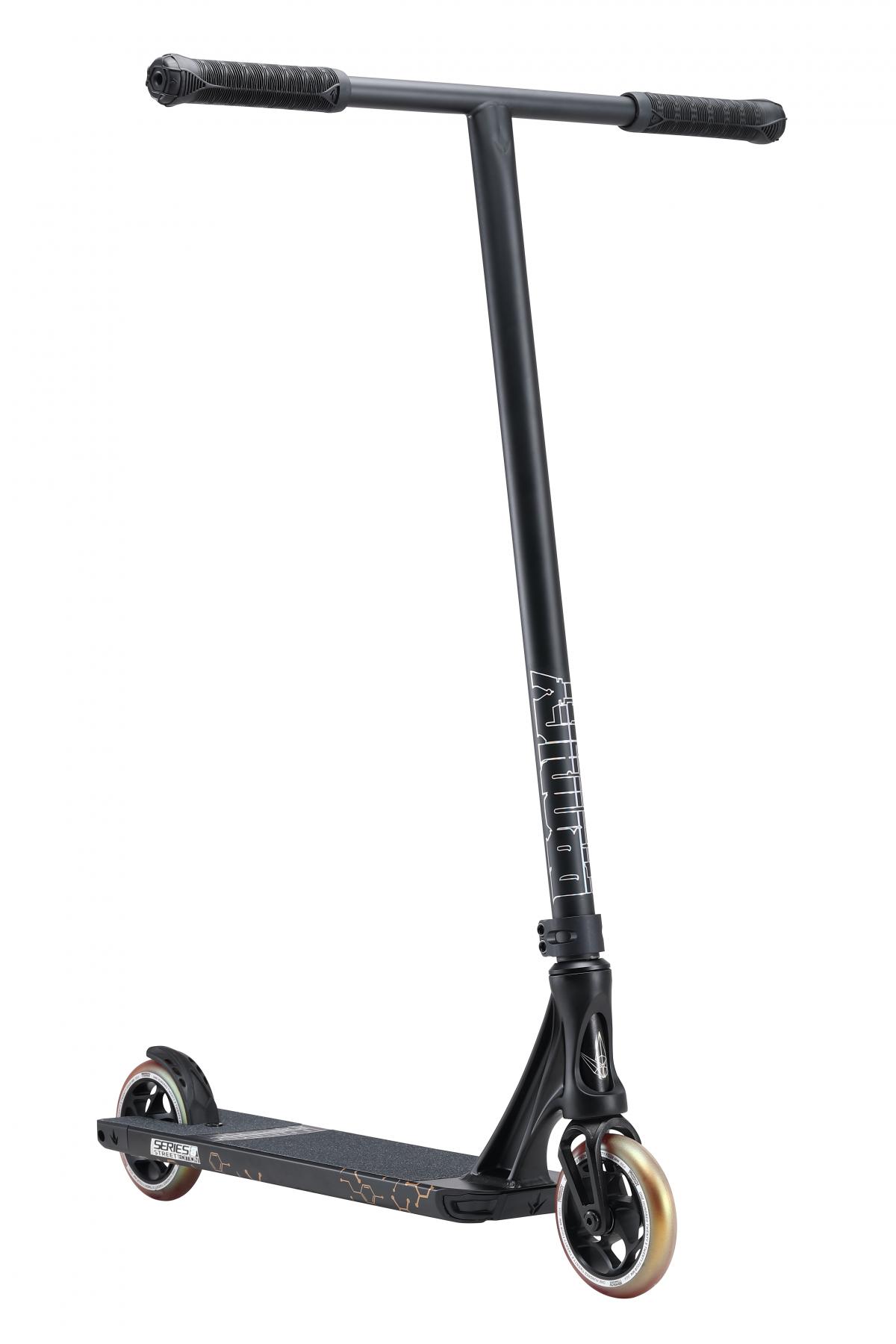 Envy Prodigy S8 Street Edition Gray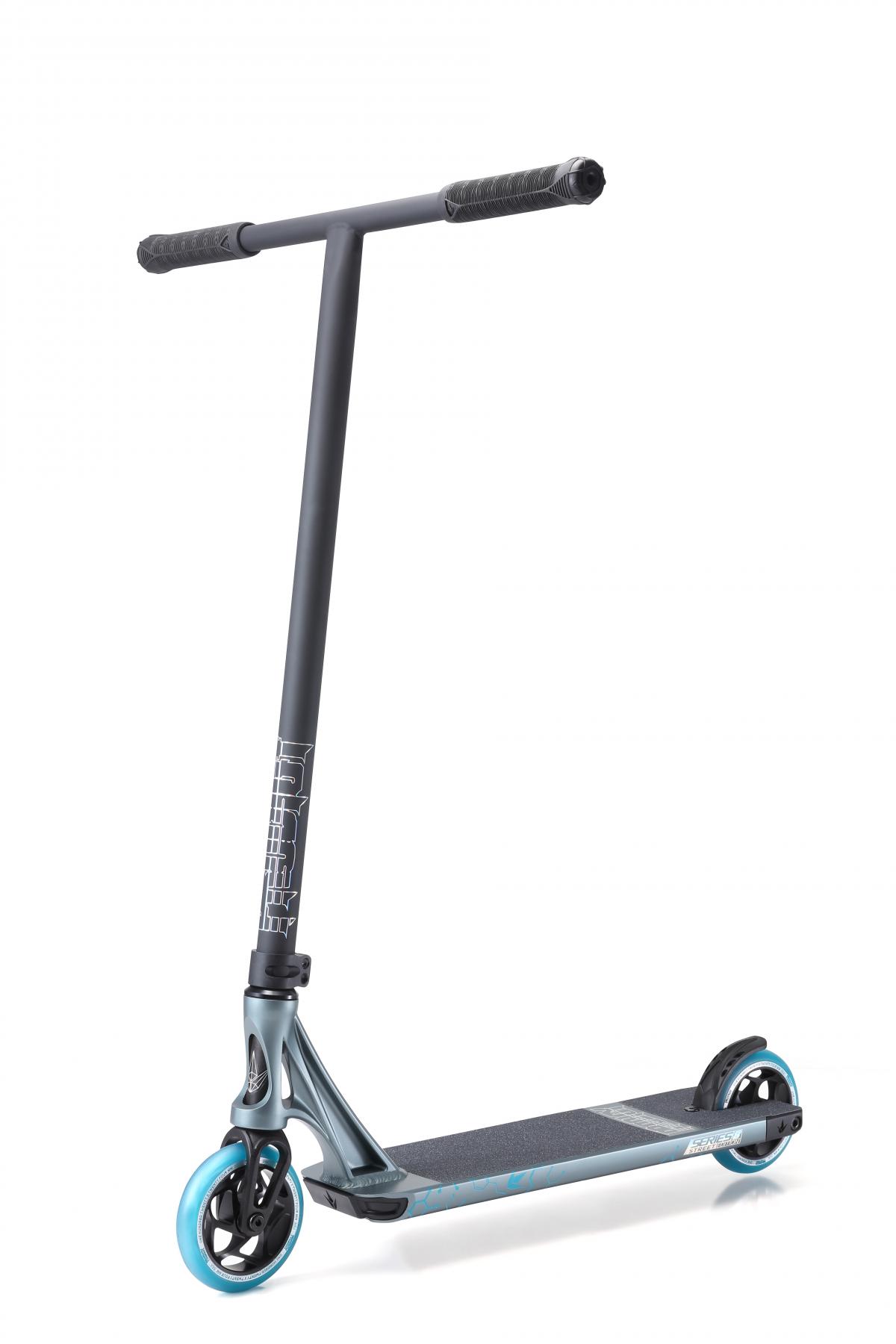 ---