Envy Prodigy Scooter S7 2019
On Sale
$249.00
$299.00
100% SECURE - Pay with Paypal or all major credit cards
Envy Prodigy Series 7 Complete Scooter - 2019 Model
The Envy Prodigy has been the number 1 selling freestyle scooter world wide for the last few years and now the new 2019 Prodigy S7 scooter is here and it surpases all previous versions with 5 new dope colours, a brand new Forged one piece headtube for increased strength and is now equipped with 120mm hollow core wheels. The new Prodigy fork is now compatible with wheels up to 30mm wide and 125 mm in diameter for future upgradability. The Envy Prodigy Complete Scooter will handle any rider from Intermediate to the advanced rider.
Comes with free ECS sticker Sheet and free Envy Scooter Stand.
The total scooter height from the ground to the top of the bar is 87cm.
-PRODIGY Series 7 Specifications
-The Prodigy Series 7 comes in 5 new colourways Splatter, Black, Oil Slick, Scratch and Midnight. Perfect for kids of all ages!
-NEW FORGED One Piece Head Tube
-6 Series Alu Prodigy deck | angle 82.5° |width 120mm/4.72" | length 495mm/19.5" |Bolt on Nylon Brake system
-6 Series Alu Forged Prodigy IHC fork- Compatible up to 125 x 30mm wheels.
-4130 Chromoly bars with extended gussets 620mm/24.4" high x 520mm/20.5" wide
-TPR hand grips 160mm long with nylon bar ends
-2 bolt Prodigy Clamp- 6mm bolts
-Fully sealed integrated headset
-120 mm x 24mm Hollow Core wheels 86A PU- ABEC 9 bearings
-High quality grip tape
-Nylon front plate and rear inserts
-Weight 4 kgs/ 8.8 pounds
-Total Height: 880mm/34.6"
-Total Length: 680mm/26.8"
-Foot Space: 340mm/13.4"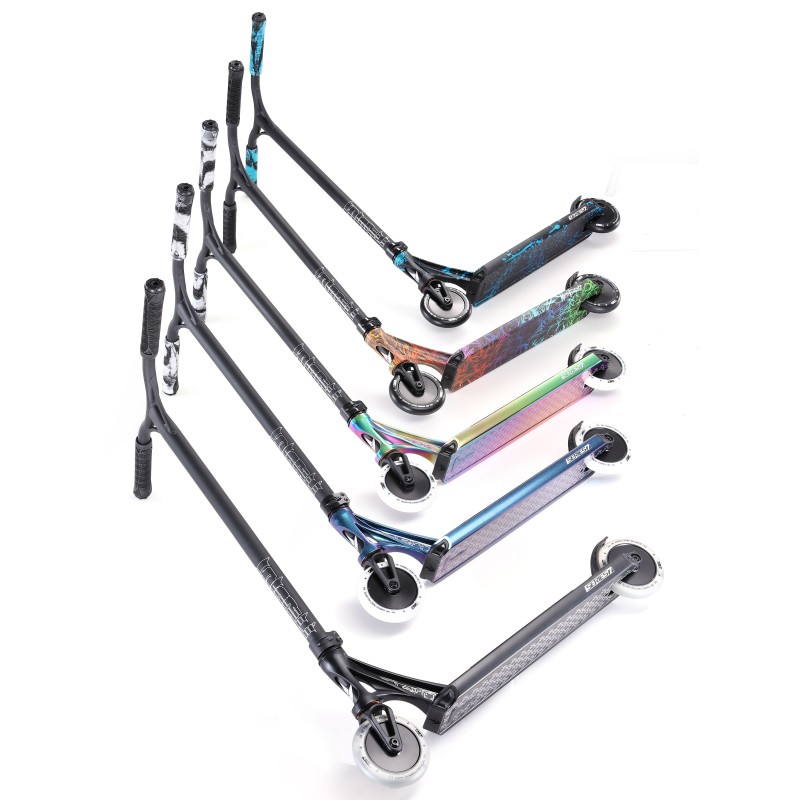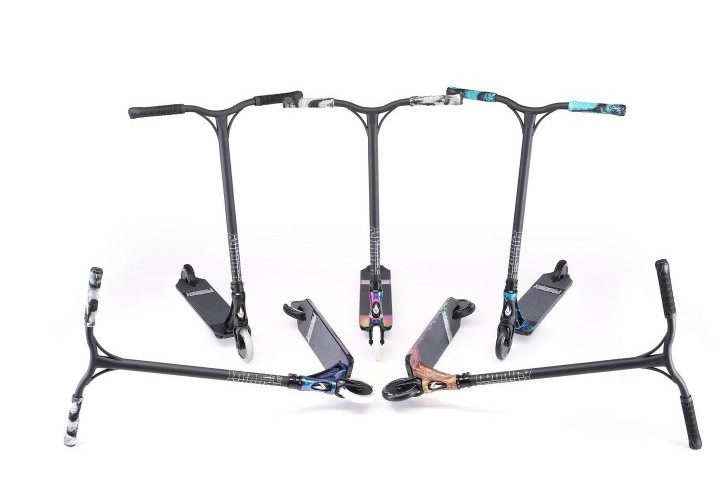 Black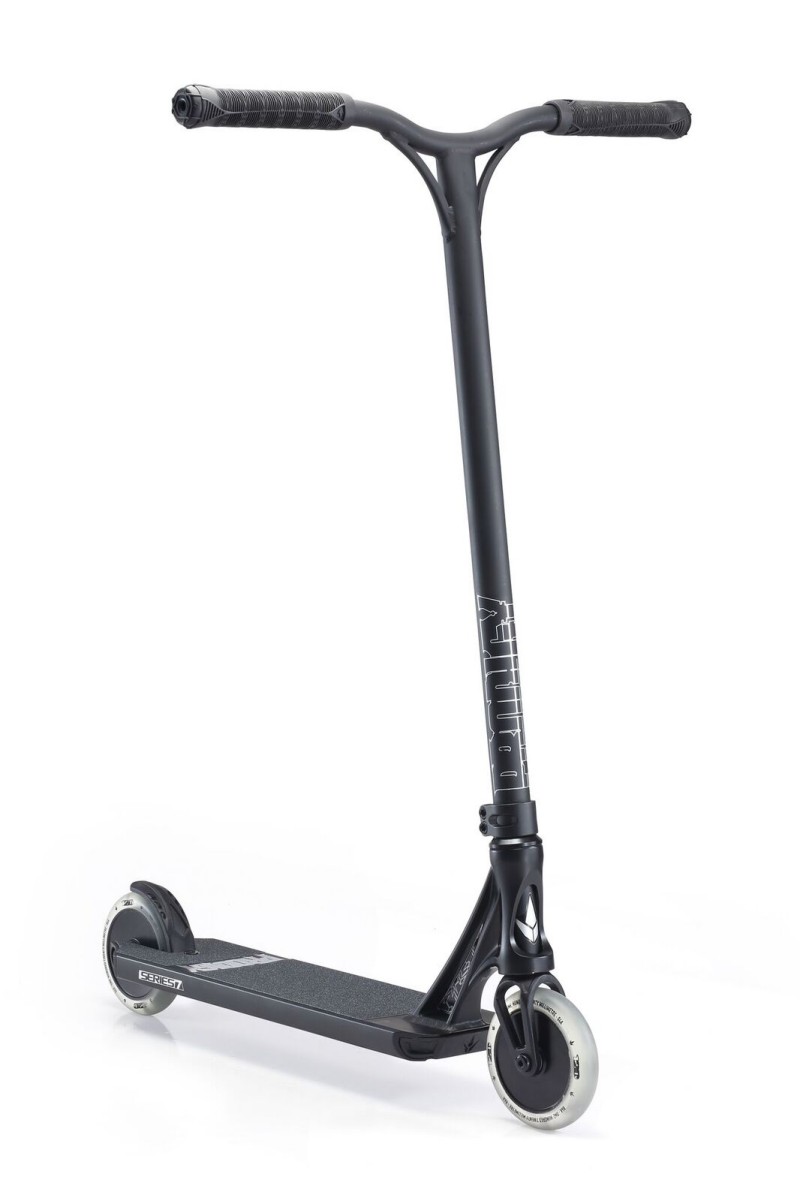 Midnight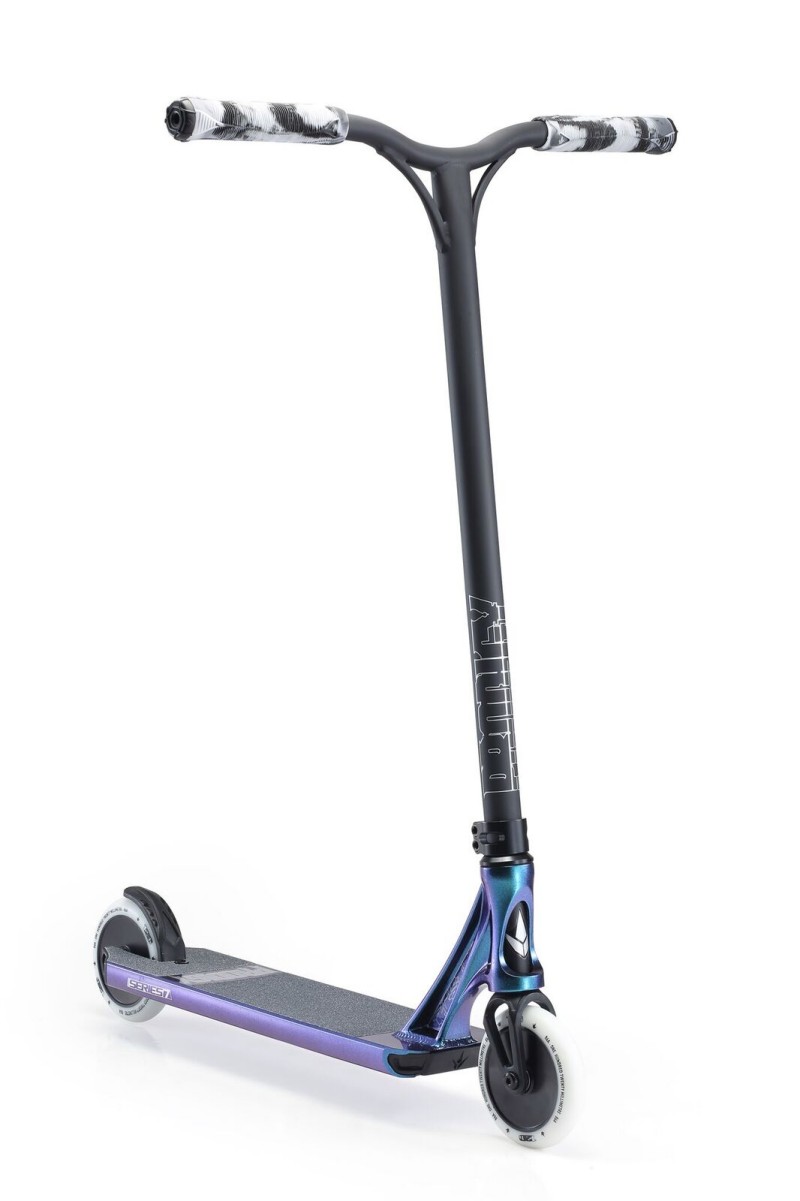 Splatter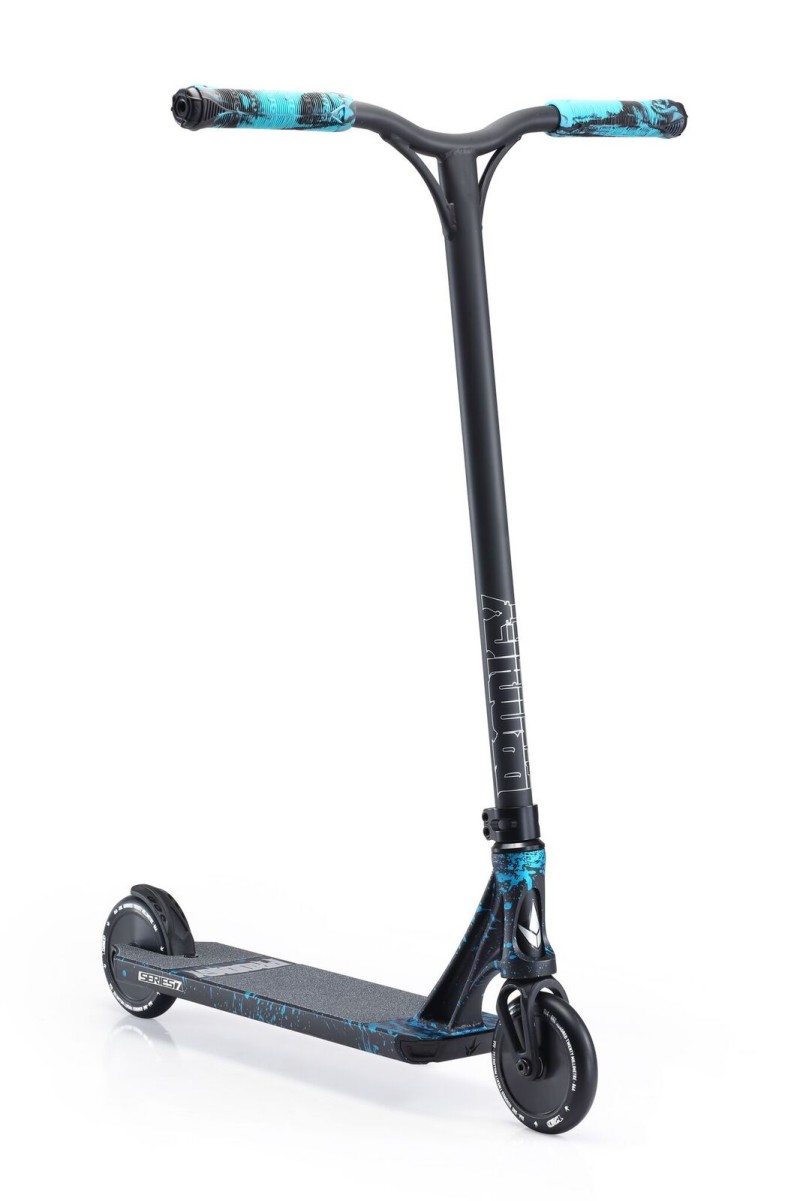 Scratch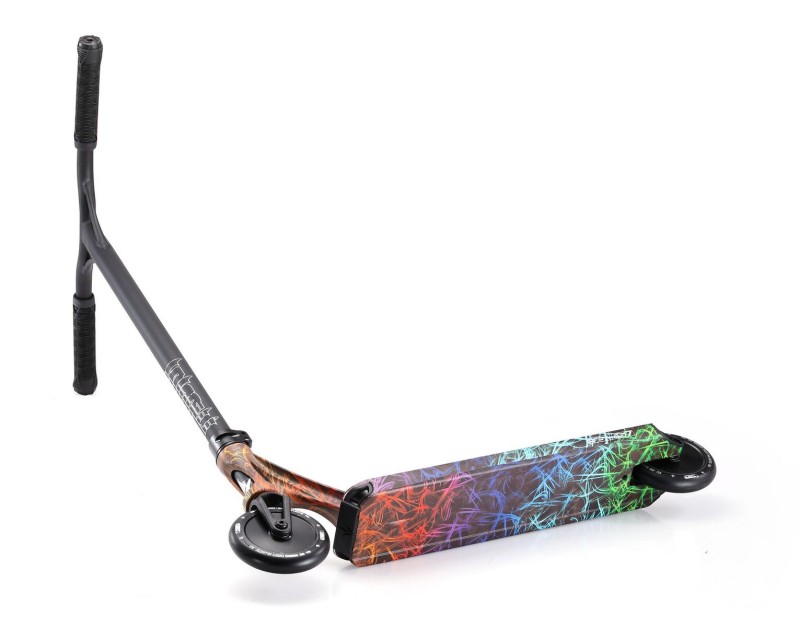 ---